07 July 1973 - Screening of the works by Árpád Ajtony, Gábor Bódy, Mihály Csákó, Gábor Dobos, Péter Donáth, Ágnes Háy, Zsuzsa Kőrösi, László Najmányi, Márk Novák, György Pór.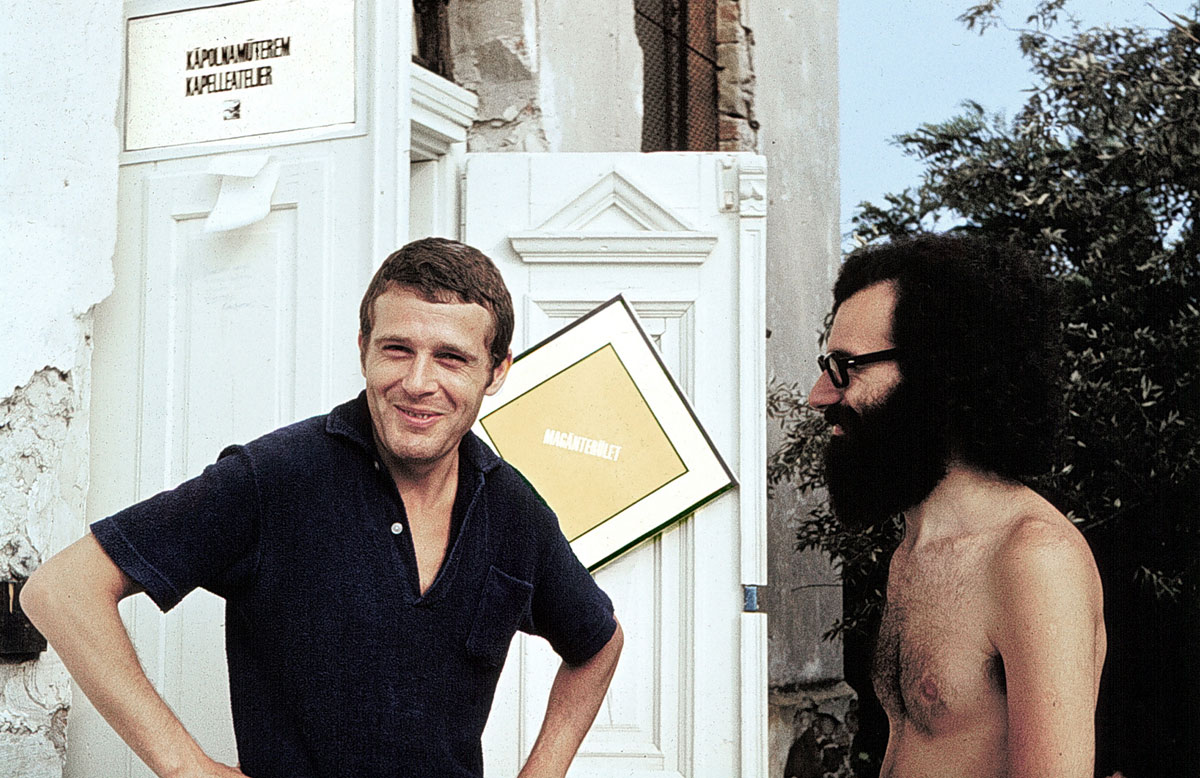 Péter Donáth and Mihály Csákó at the entrance of the chapel,
G. Galántai: Main Road - Private Property board (in the background).


8-14 July 1973 - The exhibition of Gyula Gulyás and Goichi Kitagawa.