magyar
Contemporary Migration and its Unintended Consequences
05.06.2015 – 14.06.2015
CONTRIBUTORS /// Vanda Arányi (vs.hu) / Dávid Borbás (BKF) / Tamás Börönte / Imad Creidi (DocNomad-SZFE) / Zoltán Debreczeni / Anikó Erdősi / Emi Farmosi / Nóra Feigl / Roland Sándor Ferge (BKF/CineWork Studio) / Csaba Hernáth (Speak Easy Project) / Kriszta Hunya / Loránd Balázs Imre (Speak Easy Project) / László Józsa (Speak Easy Project) / Gergely László / Orsolya Lukács / Nayeem Mahbub (DocNomad-SZFE) / Gábor Mariai / Tímea Oravecz / Richárd Orosz / Anna Ottlik (BKF) / Márk Radics & Nóra Surányi / Zsófi Rechnitzer / Balázs Rónyai (MOME ANIM-Essemble) / Andrea Schneemeier / Kati Simon / Svitlana Shymko (DocNomad-SZFE) / Anna Szigethy / Borbála Tompa (MOME-Anim) / Dominika Trapp / Jola Wieczorek (DocNomad-SZFE)
CURATED BY /// Dorottya Zsófia Bucsi / Dóra Kangiszer / Szandra Mile / Terézia Nagyová / Zsófia Eszter Márton
CONSULTANTS /// Eszter Lázár / Edina Nagy / Tünde Varga
OPENING /// 4th June 2015, 6 p.m.
OPENING SPEECH BY /// Virág Erdős, poet
ON VIEW /// 5 – 14. June 2015 /
Weekdays: 3 – 7 p.m. / Weekends: 12 – 7 p.m.
VENUE /// Artpool P60, 1061, Budapest, Paulay Ede u. 60.
RELATED EVENTS ///
Panel discussion /// 09. 06. 2015, 6 p.m.
Guided tour /// 09. 06. 2015, 5 p.m. and 13. 06. 2015, 5 p.m.
Screening /// 13. 06. 2015, 6 p.m.
MAIN SUPPORTER /// Artpool Art Research Center
GRAPHIC DESIGNER /// Dániel Bozzai / Réka Judit Imre / Dániel Máté / Marko Mrkobrad
FILM AND SOUND EDITING /// Dávid Mikulán
SPECIAL THANKS /// Ádám Albert / Tamás Almási / Vanda Arányi / Janka Barkóczi/Zsófia Buglya / Silvia Burner / Zoltán Dragon / Natália Fábics / Péter Fazakas / Sándor Roland Ferge / György Galántai / Csaba Hernáth / Loránd Balázs Imre / László Józsa / Júlia Klaniczay / Hans Knoll / Boglárka Mittich / Csilla Orosz / Orsolya Sipos / Réka Szűcs / Studio of Young Artist Association / Erzsébet Pilinger / Dorottya Zurbó
MORE INFORMATION ///
https://www.facebook.com/kortarsmigracio
https://kortarsmigracio.wordpress.com
In our focus the issue of migration has attracted increasing attention through personal quandaries. The sense of individual concern was strengthened by those more and more frequent, various press releases and political statements that are related to immigration and to the increasing number of Hungarians who tend to work and study abroad over the years. At the same time, the international migration flow towards the European Union is becoming a more emphasized issue that also draw particular focus to this certain topic. Thus due to our personal involvement, we decided to select works on the different aspects of migration from our generation. In our concept we were interested in how our generation sees such a complex phenomenon as contemporary mobility and what sort of reflections and answers they give to the questions of migration.
During our research we mostly found answers in contemporary films, thus in our exhibition we would like to show the problems around the migration through a selection of documentaries, animations and videos. We were looking for films, which are not dealing with the historical currents of migration, but rather examine the actual situation.
To help our investigation to the arisen questions connected with migration – as well as to point out the unexpected consequences we thought to give a title of the exhibition that highlights our queries, and concerns related to the question of migration, thus is the word association: 'Unintended Consequences'.
During the research we found, that beyond the regional factors the problem of migration is influenced primarily by personal motifs, therefore the cases are not severable from the migrant person. For this reason the exhibition's other undertaken perspective is subjectivity,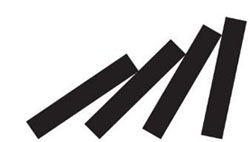 whereby we want to show the diversity of the migrant life and personal experiences.
The exhibition is realized in the frame of a diploma project of graduate students of Contemporary Art Theory and Curatorial Studies, Hungarian University of Fine Arts.