HI RED CENTER fluxus debris!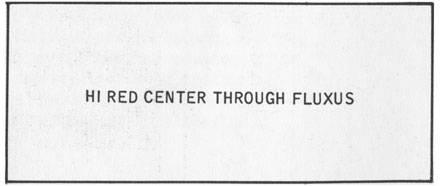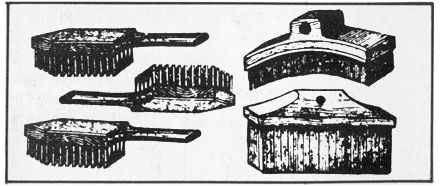 A double-sided card to be used in conjunction
with Hi Red Center's Street Cleaning Events.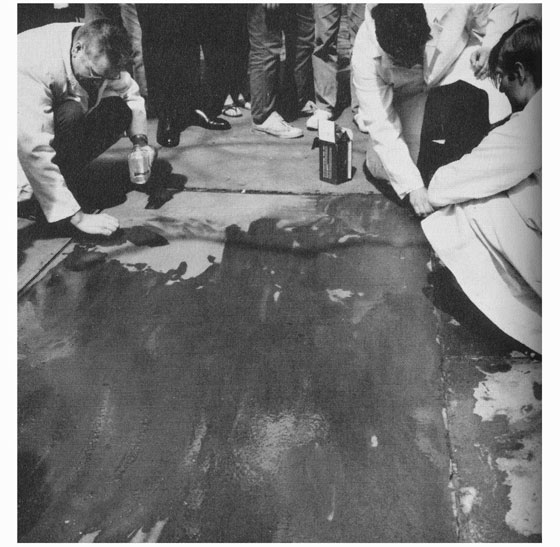 Photograph of Hi Red Center performing their
Street Cleaning Event
,
taken June, 1966 at Grand Army Plaza
(58th Street and 5th Avenue), New York City.
Photograph by George Maciunas, 1966.
Art Encyclopedia: Hi-Red Center
Japanese group of installation artists founded in 1963 and active until 1964. The group's name comprised a translation of the first part of each founder's surname: 'Taka' from JIRO TAKAMATSU, 'Aka' from Genpei Akasegawa (b 1937) and 'Naka' from Natsuyuki Nakanishi (b 1935). The group attempted to draw attention to their neo-Dadaist ideas through the staging of public installations and performances. In the Dairoku ji mikisa keikaku ('The sixth blender plan') exhibition at the Miyata Clinic, Shinbashi, Tokyo (1963), for example, Nakanishi covered himself in metal clothes-pegs. The Shieruta puran ('Shelter plan') event in the Teikoku Hotel, Tokyo (1964), involved the creation of personalized nuclear fall-out shelters by the group's members. Hi-Red Center also produced a number of pamphlets in addition to their other activities.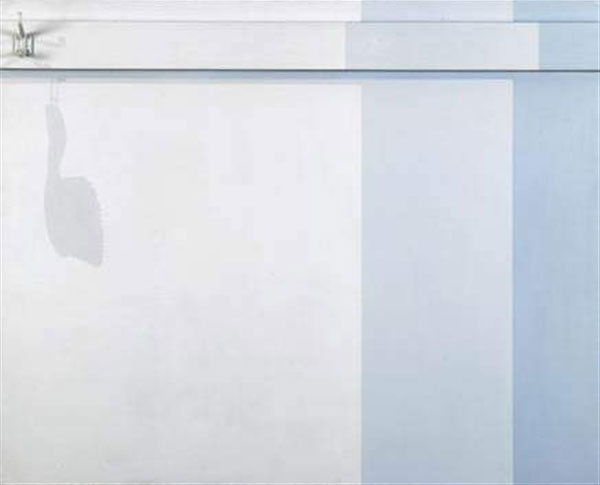 Jiro Takamatsu (1936-1998)
Composition n° 142, 1966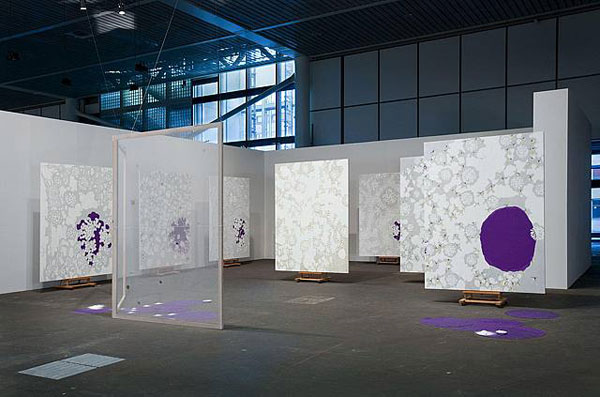 Natsuyuki Nakanishi (1935-)
Touching Down on Land and
Touching Down on Water -
XIII BASEL by Chain Paintings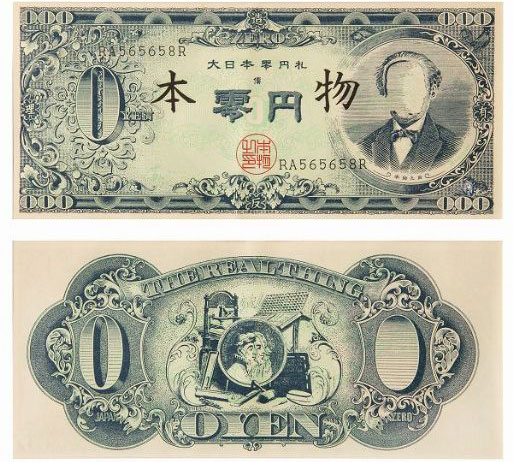 Genpei Akasegawa (1937-)
The great Japanese zero-yen note (set of 2) 1967
The Fluxus Performance Workbook
Yasunao Tone (1935-)
His activities encompassed happenings, experimental music and performance and involved Tokyo groups like
Hi-Red Centre
, a 'happening' group founded in 1963. In 1965 Tone co-organised "Fluxus Week, A Tokyo Fluxus festival," with
Toshi Ichiyanagi
and
Kuniharu Akiyama
. He founded
Team Random
- the first computer art group in Japan, and they organised "Biogode Process Music Festival" in 1966 (the first computer art festival in Japan, which featured Tone's "Theatre Piece for Computer").
Group Ongaku (1960-61)
Takehisa Kosugi
,
Syuko Mizuno
,
Mieko Shiomi
,
Yasunao Tone
and others
Gutai group (1954-)
Gutai was formed in the late 1950s in the Kansai region by such distinguished figures as
YOSHIHARA
Jiro,
KANAYAMA
Akira,
MURAKAMI
Saburo,
SHIRAGA
Kazuo, and
SHIMAMOTO
Shozo. The group's activities anticipated the great changes that Western art underwent in the early 60s, such as happenings and action painting. Shimamoto may have been the first composer of the period to work with concrete sounds. In this article, the artist, who is still based in Kansai and has become ever more active, introduces his sound work.