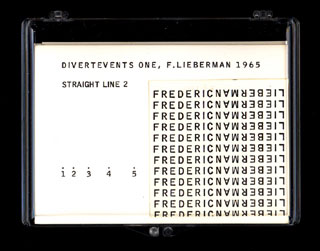 L-001 : Divertments one, 1965
from orginal Fluxus source,
containing nine vintage cards.
Maciunas-designed label (reprint) in transparent plastic case. 100x120mm
ReFlux Editions in 2002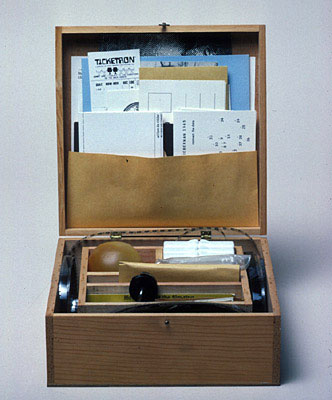 Flux Year Box 2. 1966
Five-compartment wood box with objects by various artists
George Maciunas, American, 1931-1978; Eric Andersen, Danish, born 1942; George Brecht, American, born 1926; Ben Vautier, Swiss, born 1935; John Cavanaugh, nationality unknown, 20th century; Willem de Ridder, Dutch, born 1942; Robert Filliou, French, 1926-1987; Vera Spoerri, nationality unknown, 20th century; Roland Topor, French, born 1938; Albert M. Fine, American, 1940-1987; Ken Friedman, nationality unknown, 20th century; Hi Red Center, Japanese, 20th century; John Lennon, British, 1940-1980; Frederic Lieberman, nationality unknown, 20th century; Claes Thure Oldenburg, American, born 1929; Yoko Ono, American, born 1933; James Riddle, American, born 1933; Paul Sharits, nationality unknown, 20th century; Bob Sheff, American, 20th century; Mieko (Chieko) Shiomi, Japanese, born 1938; Stanley Vanderbeek, American, 1927-1984; Wolf Vostell, German, 1932-1998; Yoshimasa Wada, Japanese, born 1943; Robert Watts, American, 1923-1988




JOHN CAGE
VARIATIONS V
Thirty-seven remarks re an audio-visual performance
Premiere and performer(s): July 23, 1965 at the Philharmonic Hall in Lincoln Centre, New York City. Performed by John Cage, David Tudor, Malcolm Goldstein, Frederick Lieberman and James Tenny (musicians); Robert Moog (electronic devices); Stan VanDerBeek (films); Nam June Paik (distorted television images); Beverly Emmons (lighting); Merce Cunningham, Carolyn Brwon, Barbara Lloyd, Sandra Neels, Albert Reid, Peter Saul and Gus Solomons Jr. (dancers); Billy Klüver (technical consultant). Dedicated to: Mary Sisler.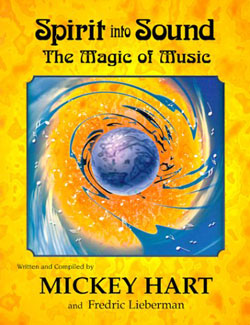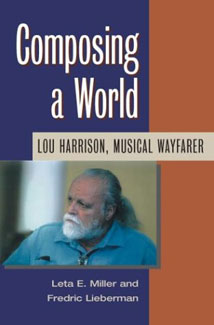 Frederic Lieberman Books
Frederic Lieberman
, composer and ethnomusicologist, is Professor of Music at the University of California at Santa Cruz. He has published widely on Chinese, South Indian, and Himalayan musics; co-authored three books with Grateful Dead drummer Mickey Hart; and carries out research and consultation on issues of music law.