ILLUSTRATIONS
Pages from the letter:
The Vorticist Triangle Visit Cascadia. 14–28 June, 2019
Olympia, Washington, USA, 2019, 10 p. (Ed. by Cascadia Artpost)
Postcard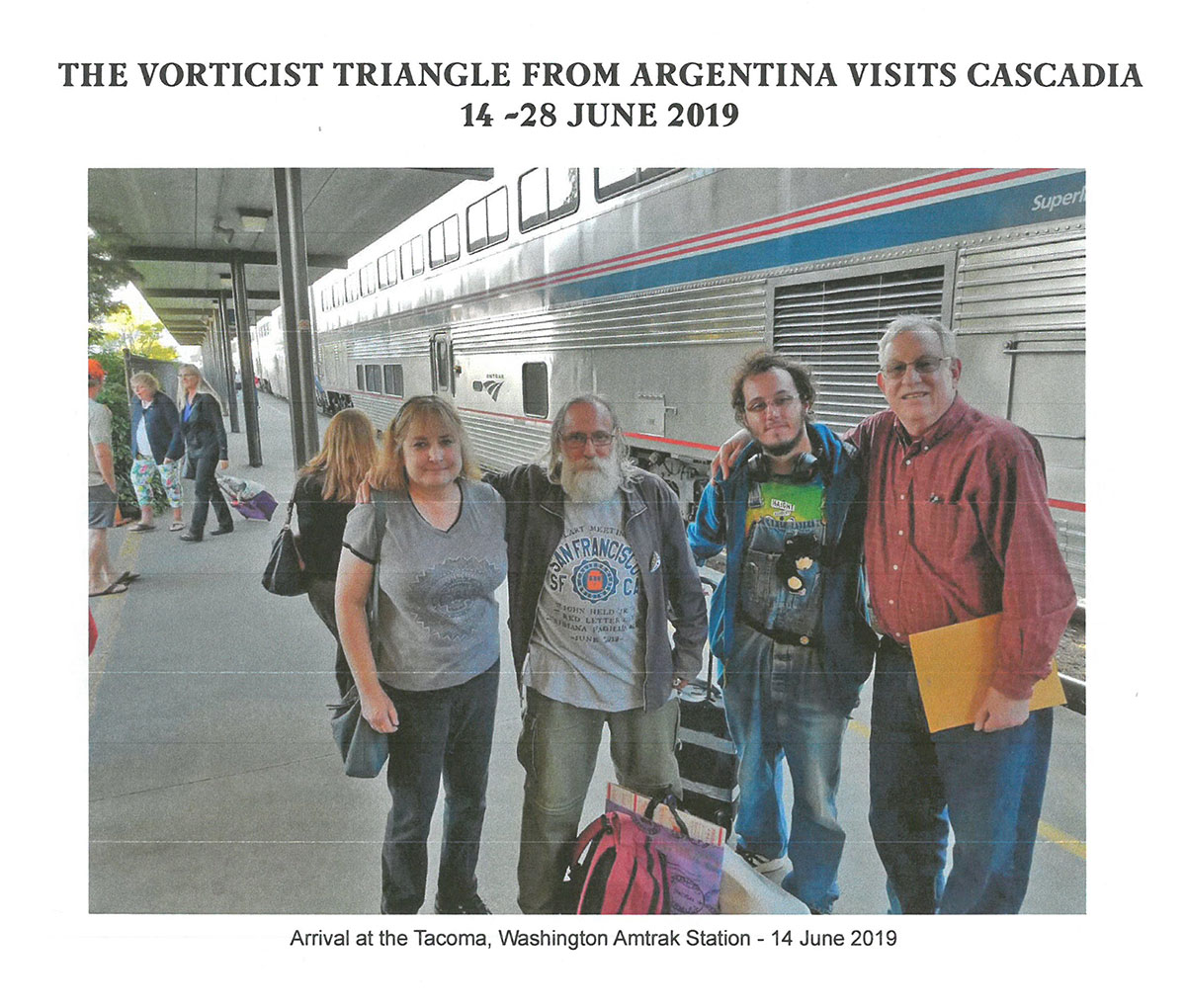 Letter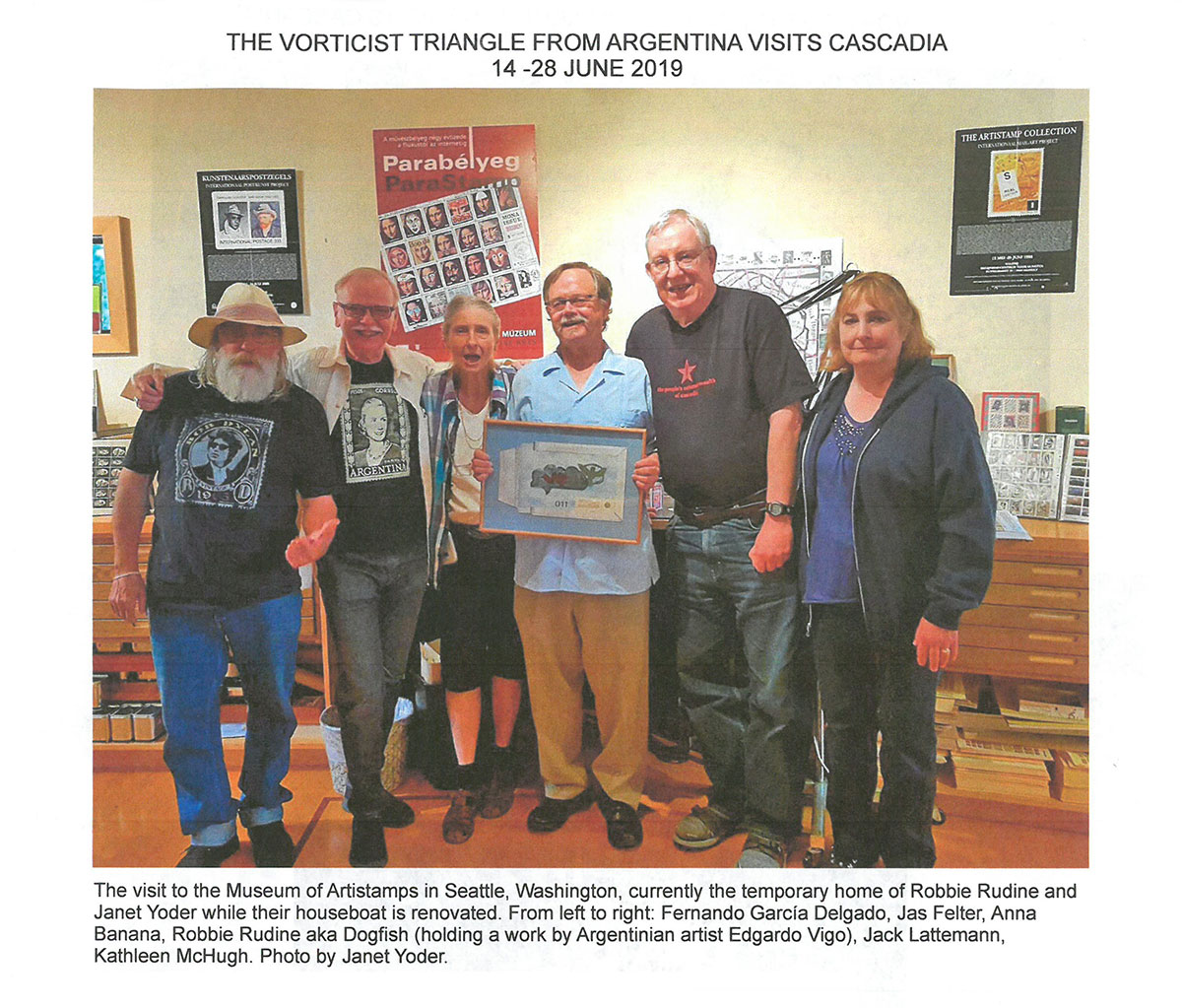 The visit to the Museum of Artistamps in Seattle, Washington, currently the temporary home of Robbie Rudine and Janet Yoder while their houseboat is renovated. From left to right: Fernando Garcia Delgado, Jas Felter, Anna Banana, Robbie Rudine aka Dogfish (holding a work by Argentinian artist Edgardo Vigo), Jack Lattermann, Kathleen McHugh. Photo by Janet Yoder.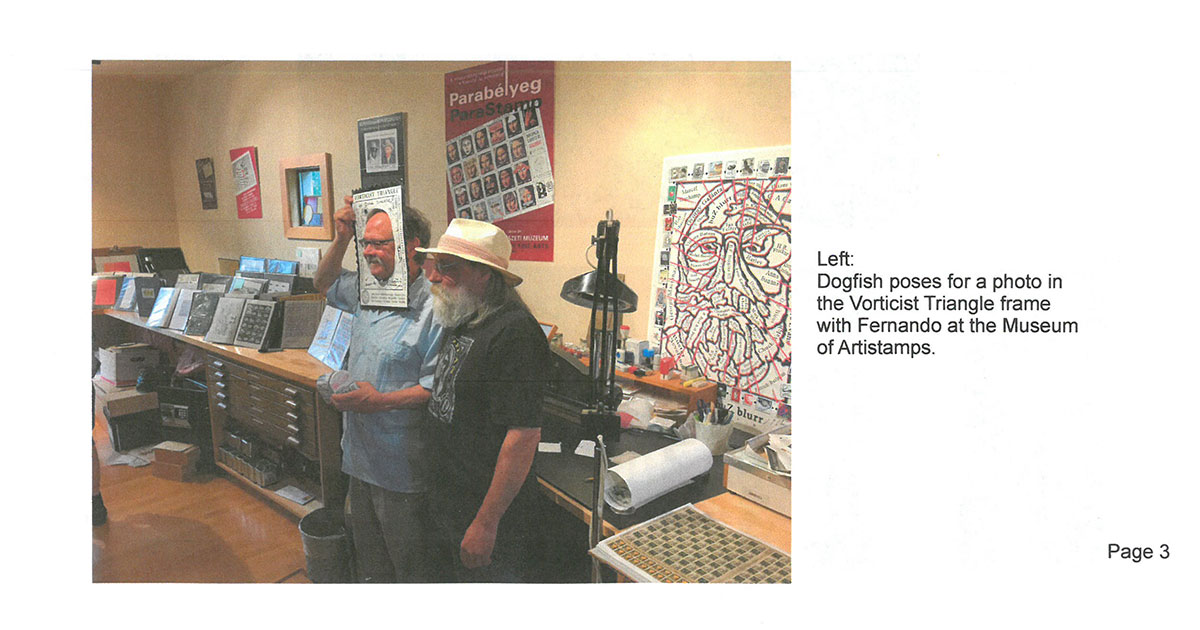 Dogfish poses for a photo in the Vorticist Triangle frame with Fernando at the Museum of Artistamps.
Postcards