Underground art in the Aczél era
Kossuth Club, Budapest, 2-16 February 1990 (Liberal Evenings III- the cultural programme series of the Party of Free Democrats (SZDSZ))
Exhibition featuring the underground culture of the 1970s, not approved of by the cultural policy of the 70s, using the documents, publications and works preserved in the Artpool Archives (selected by György Galántai). Literary event from 7 p.m. (directed by Ádám Tábor), followed by a discussion linked to the exhibition and the programme with the participation of the present 'survivors' of the Aczél era.
Essays on the newspaper poster: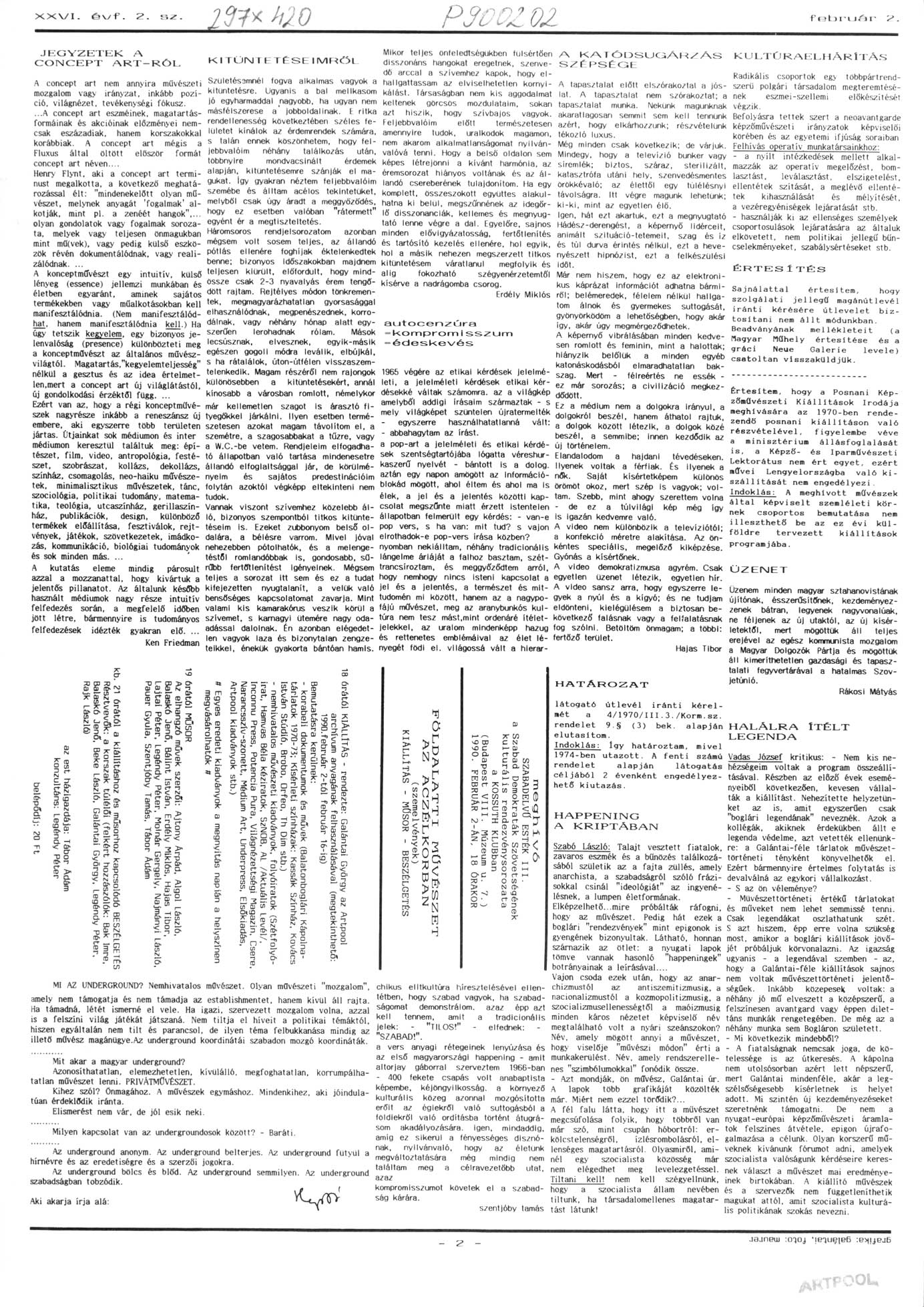 Miklós Erdély: About My Decorations
Ken Friedman: Notes on Conceptual Art
Tibor Hajas: The Beauty of Cathode Rays
Béla Hap: What is Underground Art?
Tamás Szentjóby: Autocensorship
Excerpts from the contemporaneous press: László Szabó (Népszabadság, 1973) and József Vadas (Művészet, 1974)
Cultural Counterintelligence (based on contemporaneous documents)
---
Further documents for researching the "Aczél era"
Notes to Comrade Aczél (linked to Sándor Altorjai's exhibition, 1971)
Documents from the archives of the Historical Office
Gabriella Unger: Counterculture and State Security