7 July 1973 - Screening of the works by Árpád Ajtony, Gábor Bódy, Mihály Csákó, Gábor Dobos, Péter Donáth, Ágnes Háy, Zsuzsa Kőrösi, László Najmányi, Márk Novák, György Pór. Miklós Erdély contributes to the exhibition with his work "God is tiny". His piece gets hanged below the ceiling of the chapel and is left there until it is finally closed.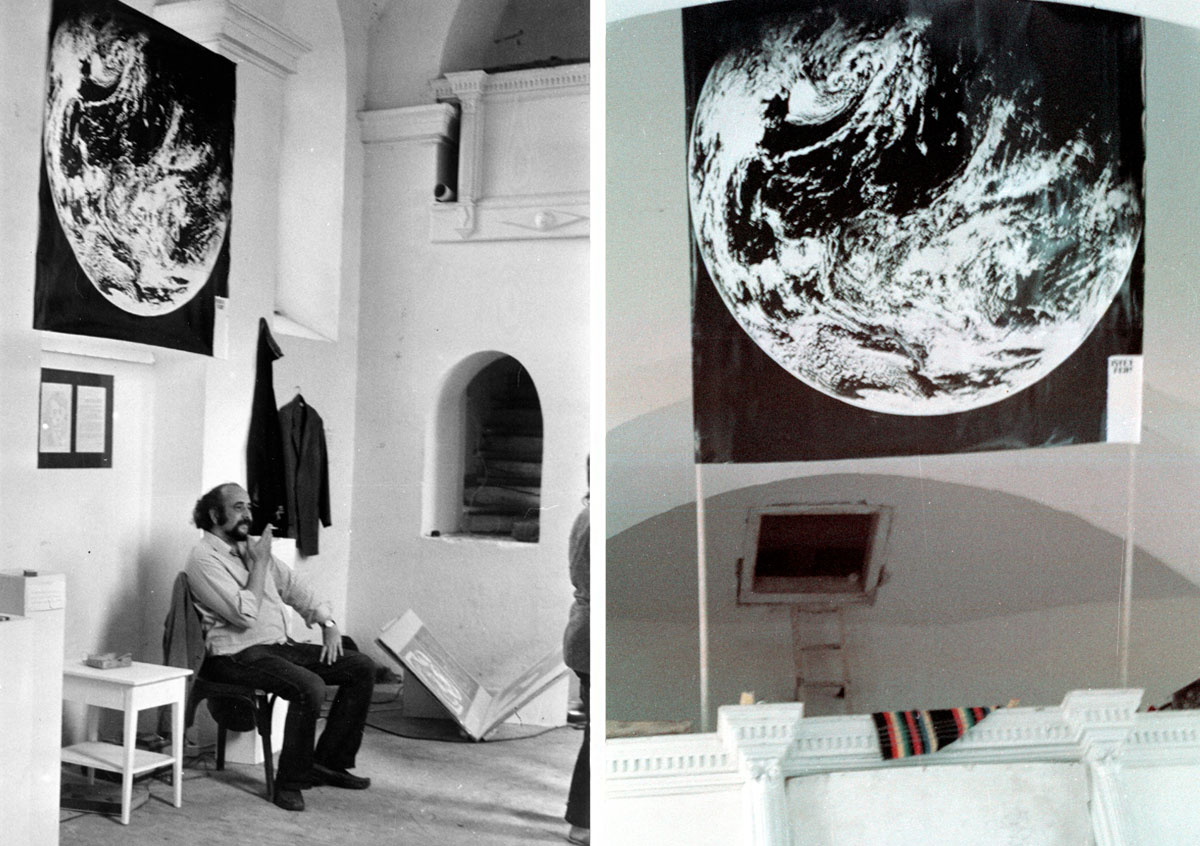 Miklós ERDÉLY in the chapel, above him his picture "God is tiny"
in the corner "János Major's Coat"
8-14 July 1973 - The exhibition of Gyula Gulyás and Goichi Kitagawa.