Many years had to pass for the situation of Artpool Art Research Center
to be finally settled.
The invaluable material of Artpool entered the collection of the Museum of Fine Arts on 1 March 2015, allowing the art research centre to work as a separate unit in a well-established environment it deserved, with more reseachers and a broader scope of operation.
According to plans, the collection built by Júlia Klaniczay Júlia and György Galántai will form part of the Central European Research Institute for Art History (KEMKI), to be set up within the framework of the Liget Budapest Project in the National Museum Restoration and Storage Centre (OMRRK) in 2017.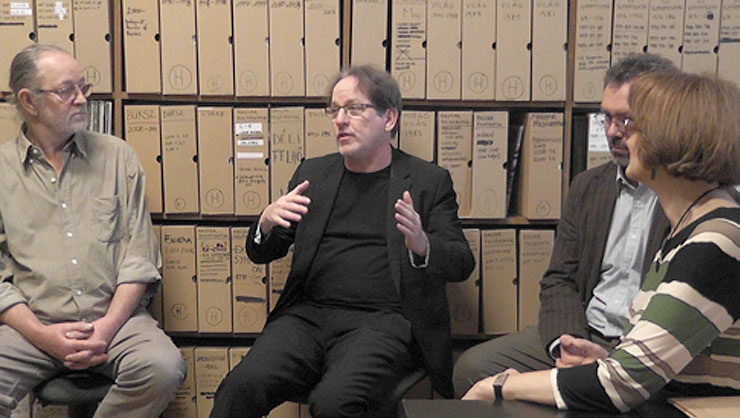 György Galántai László Baán András Müllner, Júlia Klaniczay
Press conference about the decision concerning the future of the research centre on November 18 at 10 a.m. at Artpool Art Research Center.
Speakers: László Baán, director of Mueum of Fine Arts – Hungarian National Gallery, Julia Klaniczay and György Galántai, founders of the Center and András Müllner researcher and associate professor of the Department of Media and Communication of the Institute for Art Theory and Media Studies at the Eötvös Loránd University

[holonic organisation / holarchy since 2010]

The strength of holonic organisation, or holarchy,
is that it facilitates the generation of extremely complex systems.