02 July 1972 - Galántai informs those concerned about his declaration of the chapel as a private property by posting his "letter work" with the label CHAPEL = STUDIO, reproduced in 146 numbered copies.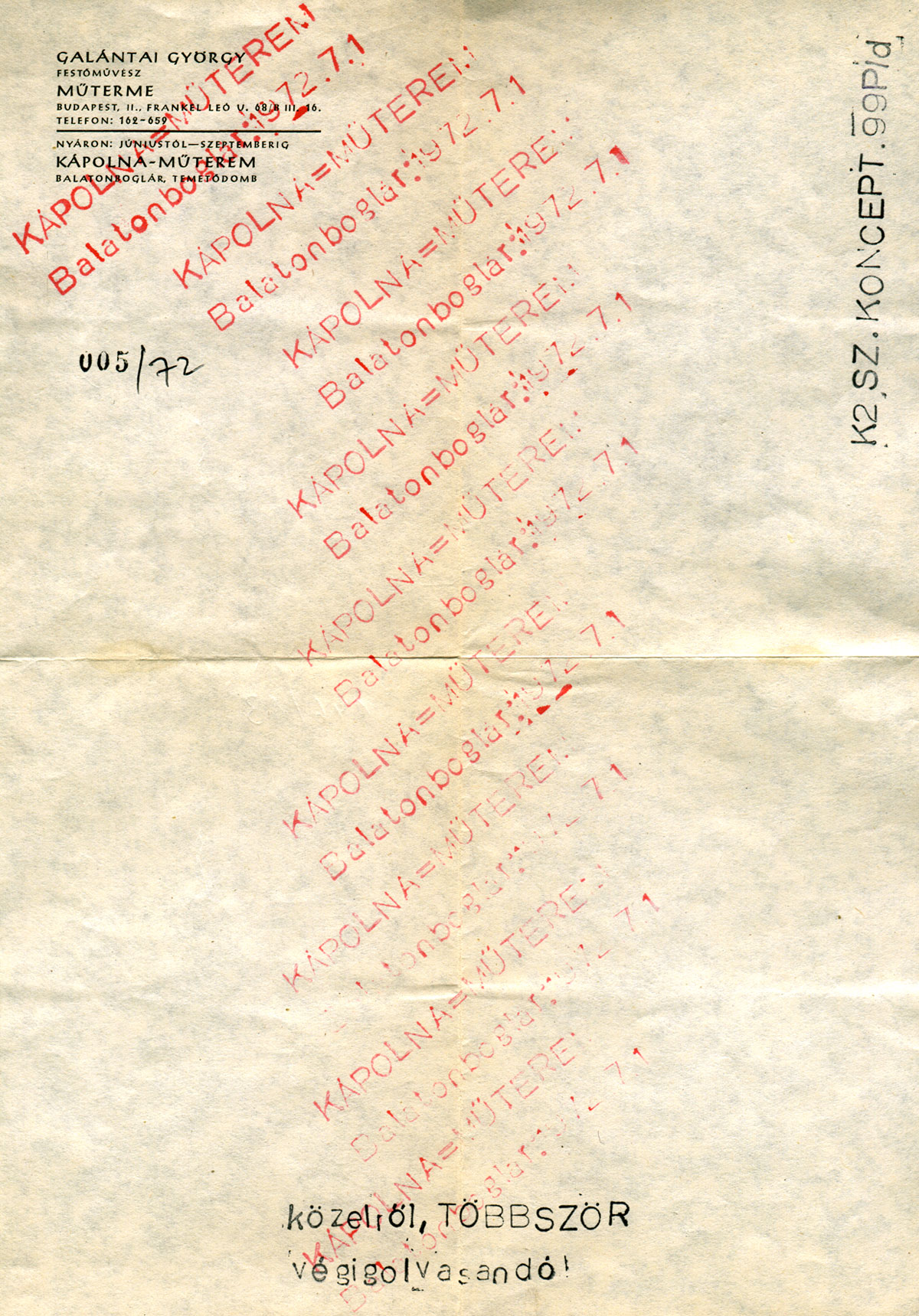 György GALÁNTAI: Envelope and letter, 02 July 1972.
6-9 July 1972 - "DIRECT WEEK" exhibition, events (organized by Gyula Pauer and Tamás Szentjóby). Participants: László Beke, Miklós Erdély, Gyula Gulyás, Miklós Haraszti, László Haris, Ágnes Háy, Tamás Hencze, Péter Lajtai, Péter Legéndy, József V. Molnár , Gyula Pauer, Margit Rajczi, Tamás Szentjóby, Endre Tót.