SOUND SETS
AREA 51 | KAPOLCS, KOSSUTH U. 51. open: from 10 am to 6 pm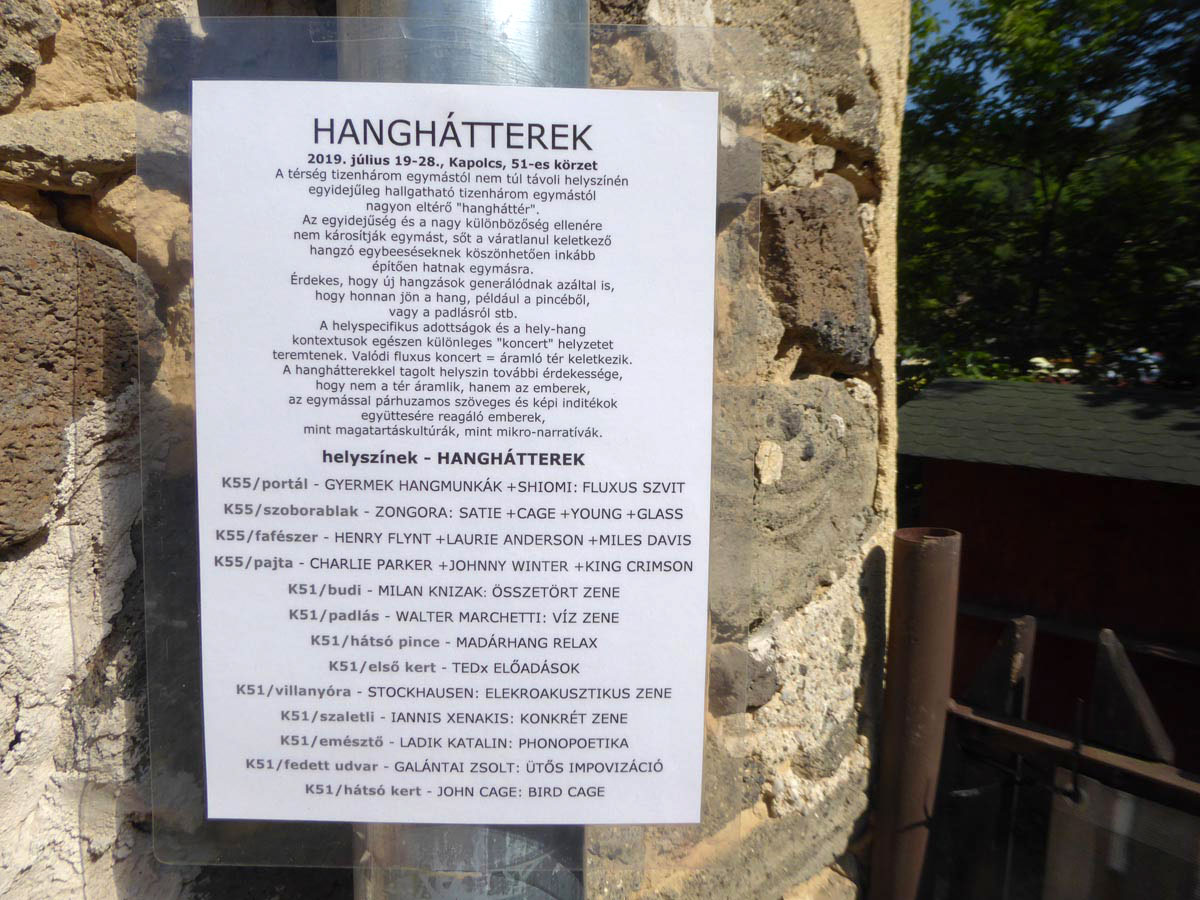 Thirteen very different 'sound sets' can be heard simultaneously at thirteen venues of the area, not too far from one another.
Despite the simultaneity and the significant difference between the sets, they do not damage one another, what is more, they enhance one another thanks to the accidental sonorous overlaps.
It is interesting that new sound effects are generated depending on where the sound comes from, e.g. from the cellar or the attic, etc.
The features specific to the different venues and the place-sound contexts create a special 'concert' situation and result in a real Fluxus concert = a flowing space comes into being.
Another special feature of the venue articulated by the sound sets is
that it is not the space that flows but people, i.e. people responding to
the sum of parallel textual and pictorial impulses, representing different behavioural cultures and micro-narratives.
venues of the sound sets