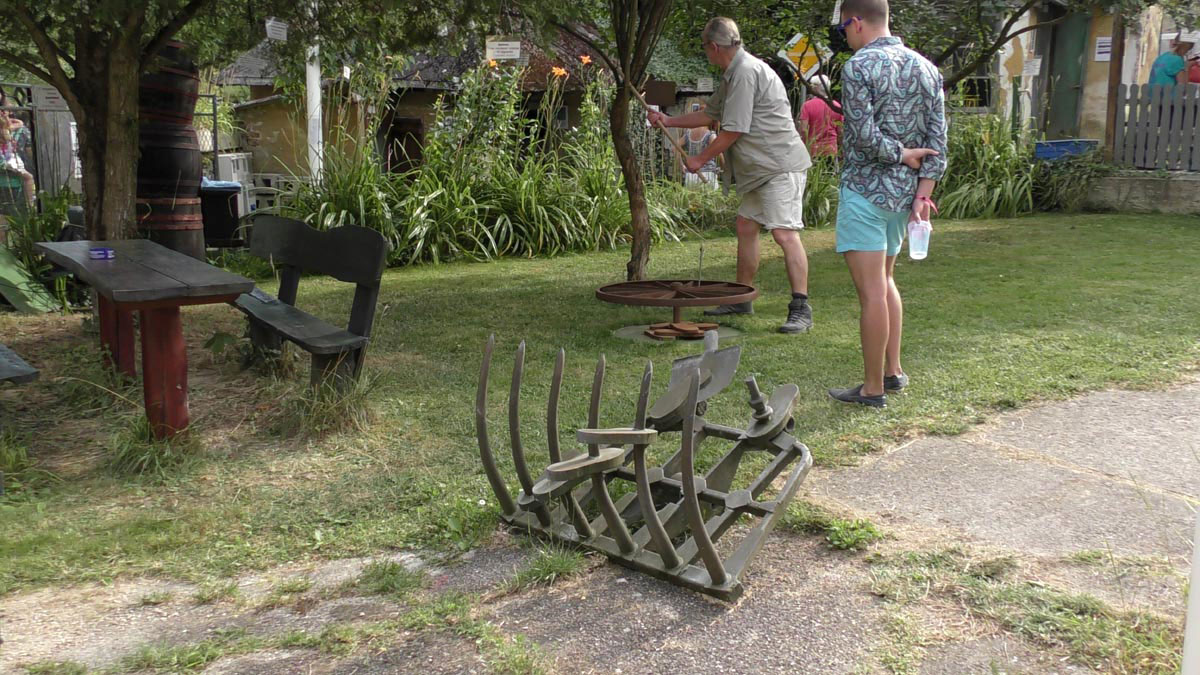 György Galántai: Opposition (Confrontation) (1979)
The soles placed at different heights on the tines of the rake opposite the sole on the left (worker), attached with a screw, and the sole on the right (peasant) with a spade, represent the people, who are organised in a hierarchy yet form part of the same system.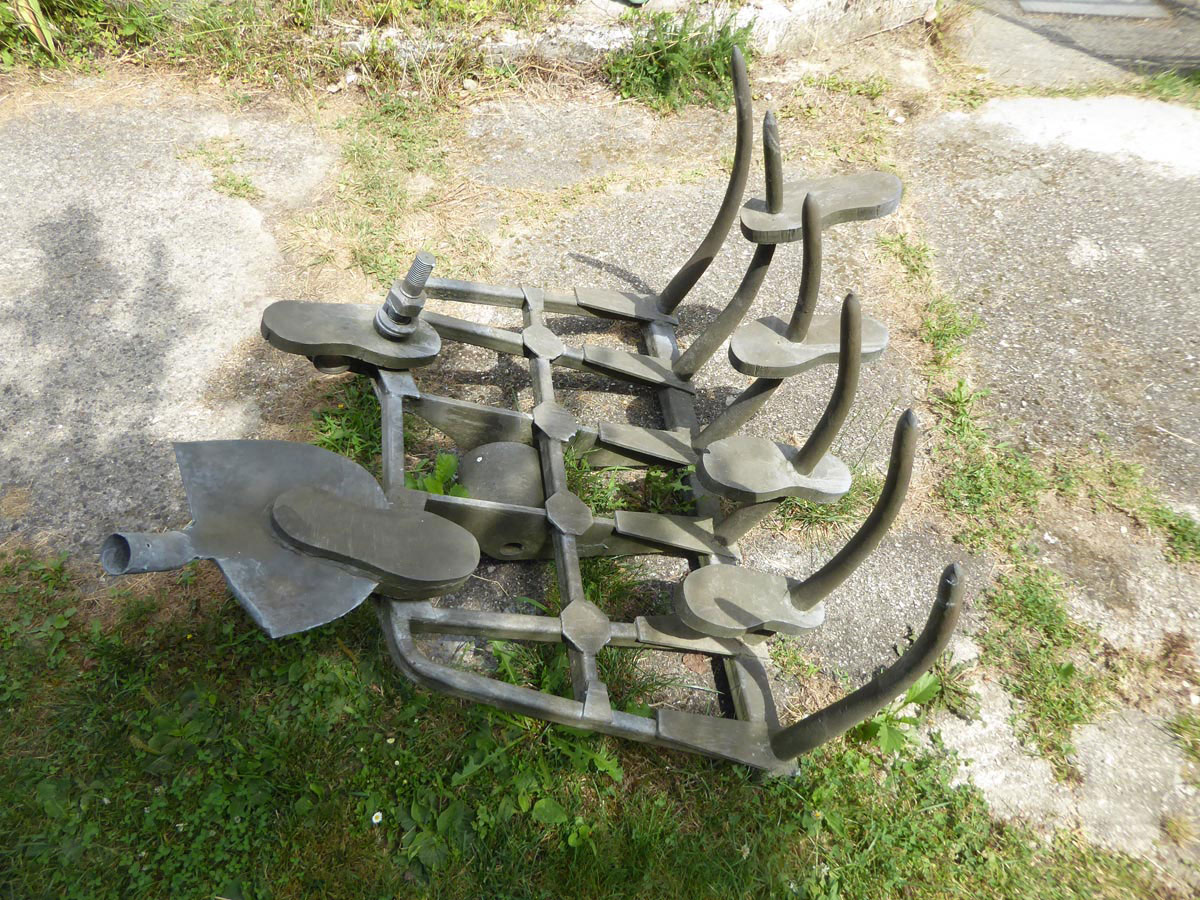 Like in the majority of Galántai's step sculptures, the soles in this work are a reference to the impossiblility of attempts at communication as well as to the paradox between progress and regress.
Galántai affixed the wheel, which ensures the mobility of the sculpture, to the part from a bailer machine subsequently. By doing so he introduced the element of external control of the seemingly opposed groups represented by the sculpture, as well as the fact that they are part of one and the same system.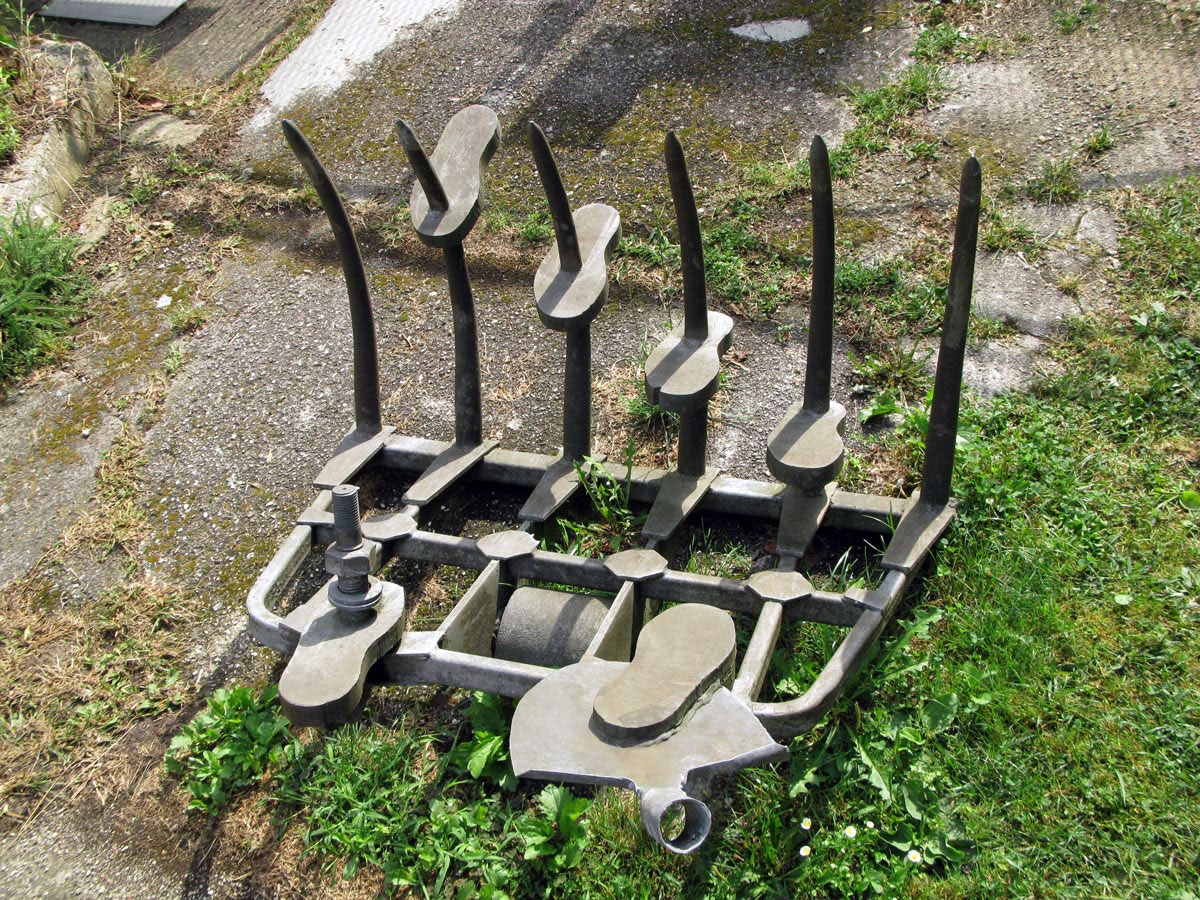 As a symbol of how power operates, the sculpture contains a reference to the anomaly of being close to power, as well as to the futility of direct opposition and to the fact that the same fate befalls every participant of a system.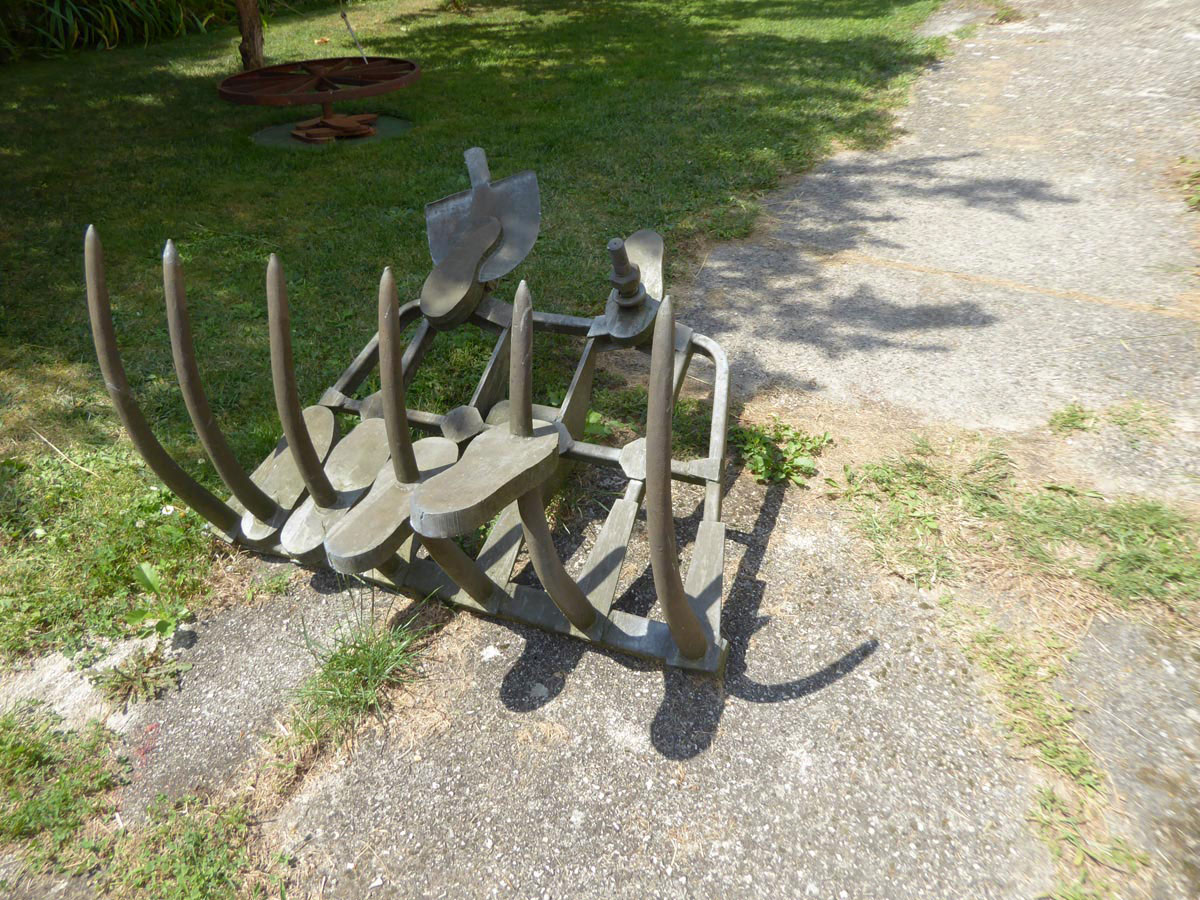 The work was made in 1979, when Artpool was founded and when the secret service opened the Painter dossier kept on György Galántai's activities. (Flóra Barkóczi)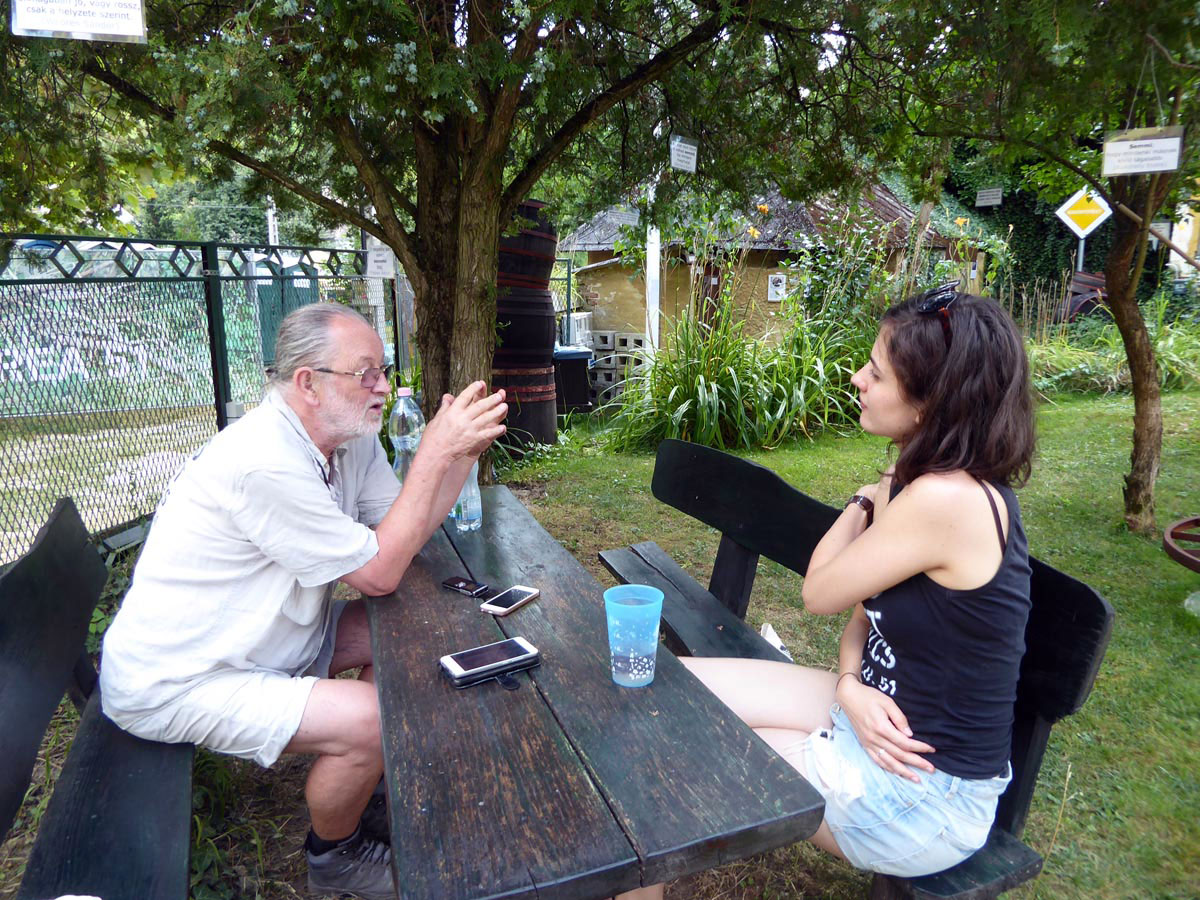 See also: Flóra Barkóczi: Every day is a good day. In conversation with György Galántai in Area 51 in Kapolcs (artportal)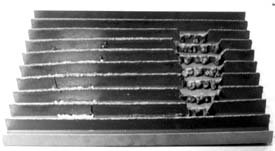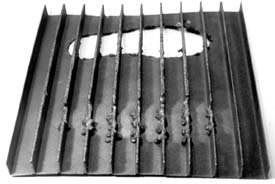 György Galántai: Step Two, 1977 (flame-welded sheet steel)
made in the Csepel Iron and Metal Works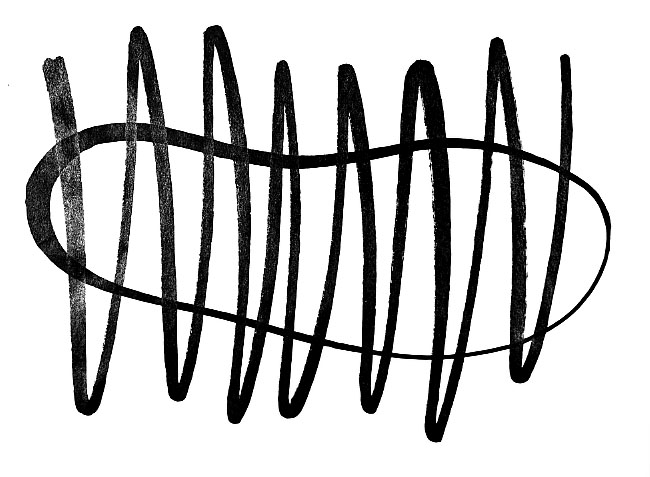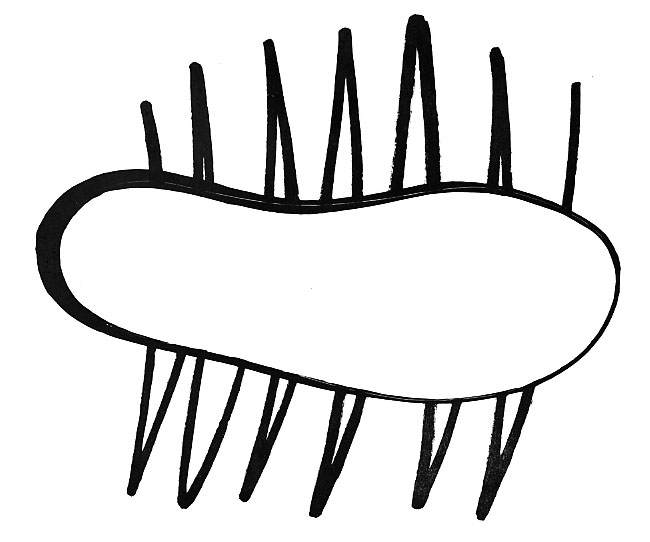 Rubber stamp version of "Step Two",
Mail Art from the 1980s.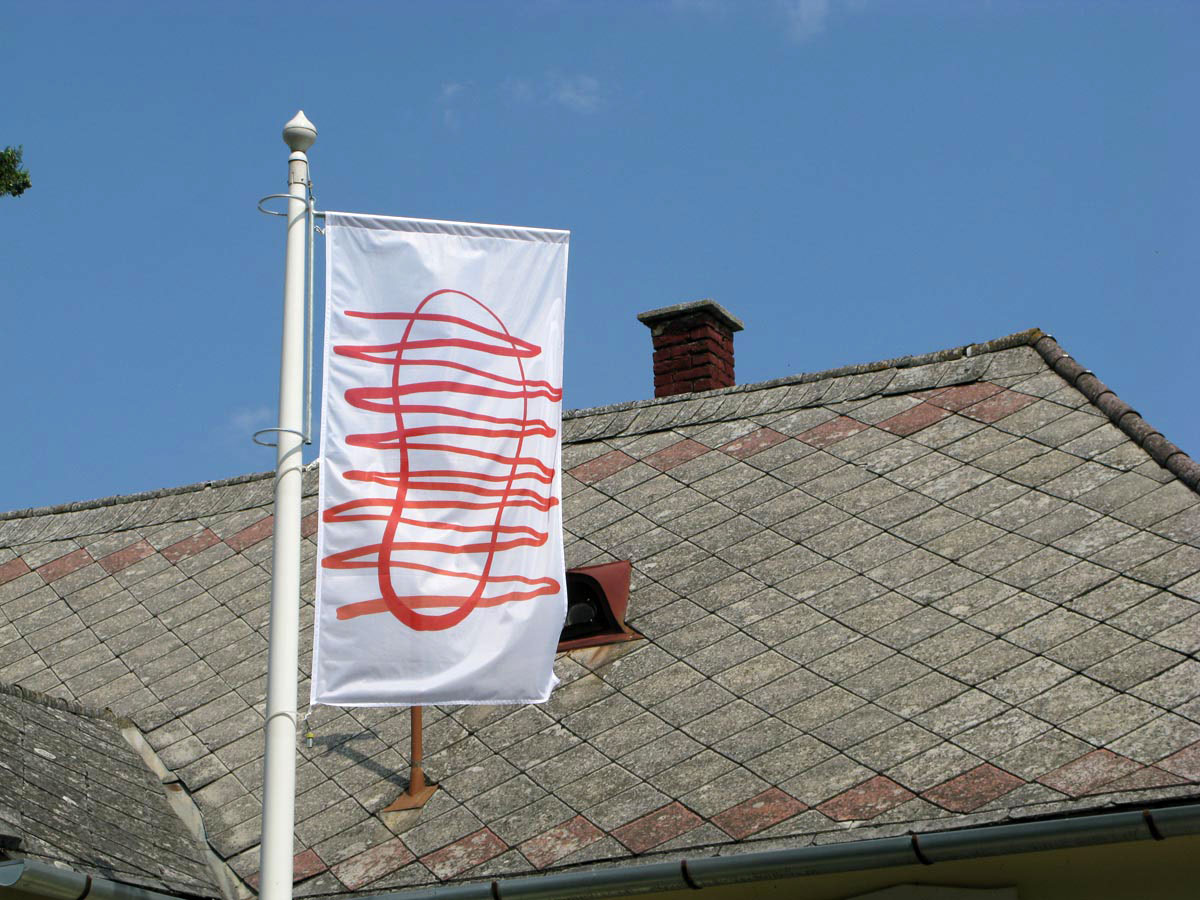 The flag version evocative of the tricolour was made in 2019 for Area 51 in Kapolcs.
red-white /
power-loyalty
white-green /
loyalty-hope