June 24 - July 7 1973 - The exhibition and events of László Beke, Miklós Erdély, György Jovánovics, Péter Legéndy, János Major, Gyula Pauer és Tamás Szentjóby.
"I exhibited a construction in Balatonboglár, too, which dealt with what was forbidden.
Art historians often assume that this is related to the three categories under state socialism, STP: supported, tolerated and prohibited. It is related to these, too, but the basic concept is embedded in an aesthetic system – it refers to what is determined as forbidden by the state and the church. Not in the order of socialism or state socialism and its church, actually, but world-wide. What was important for me was to name this territory, the territory of what is forbidden, and to suggest that this should be forbidden, as art has always been expressly such for us.
In Balatonboglár, I put an A4 size sheet of paper in the altar's place. It had one sentence written on it with very small letters: Be forbidden! I set up a cordon in front of it, so when the audience reached it, they could not read what it said, as it was too far away. In order to be able to read it, one had to climb over the barrier, and when someone did that, they could read: Be forbidden!
So they could read exactly what they had done: they had stepped over a barrier."
(Interview with Tamás St. Auby, 1998)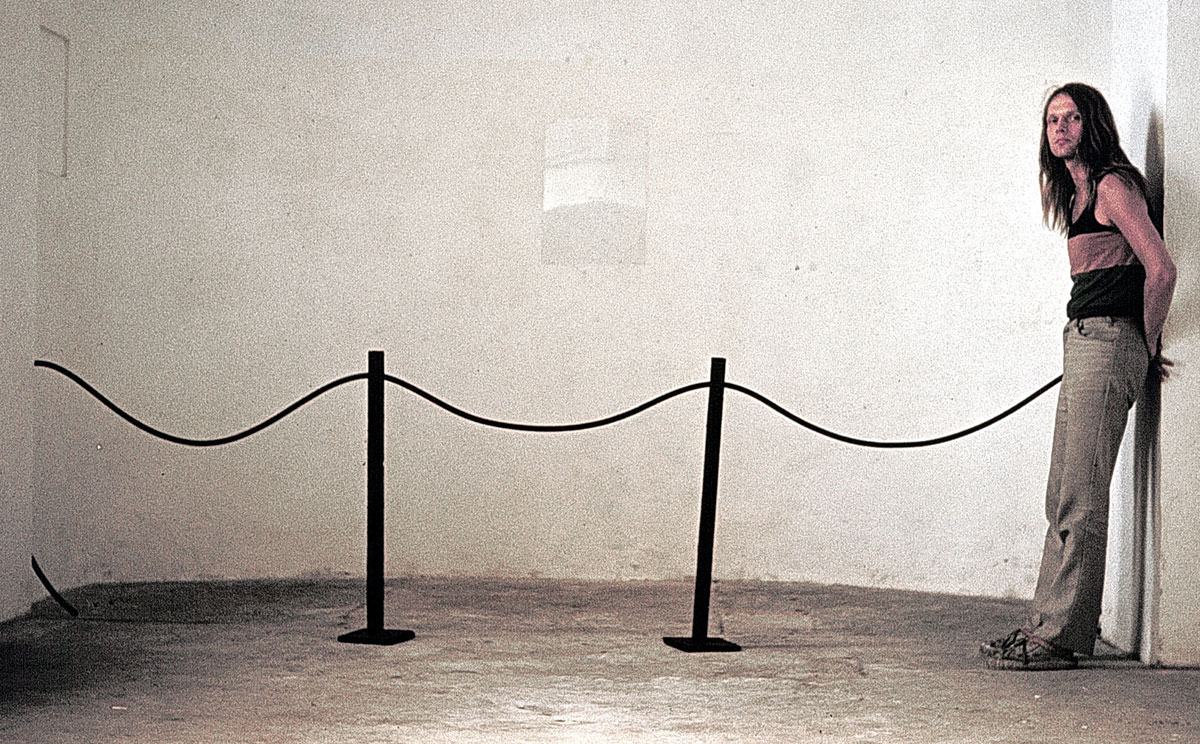 Tamás Szentjóby: Be forbidden!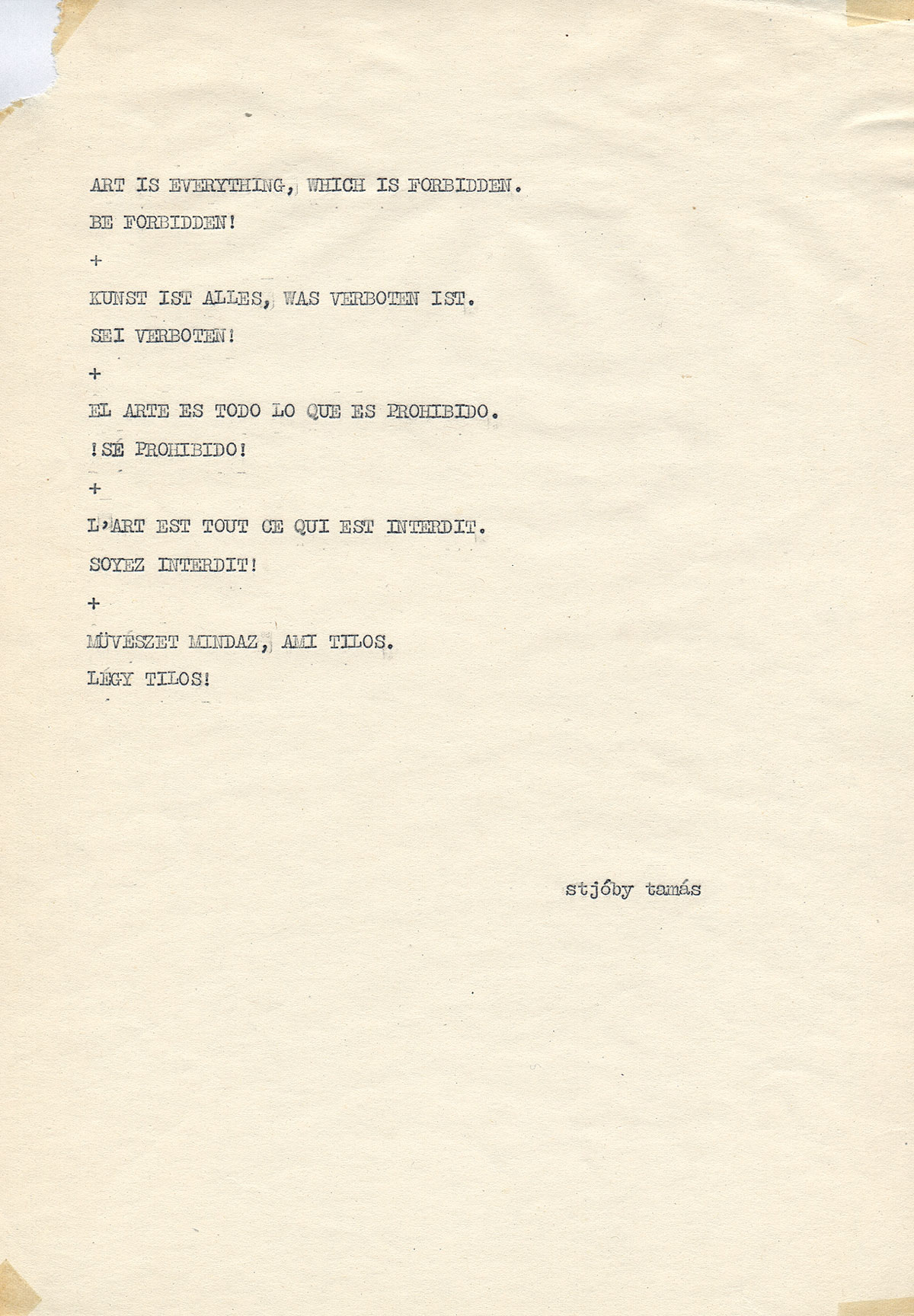 1 July 1973 - The exhibition is made complete with the works of Miklós Erdély, György Jovánovics, János Major: Erdély Miklós-Jovánovics György-Major János: The Coat of János Major, János Major as a "living tombstone", György Jovánovics "Wall".
7 July 1973 - Screening of the works by Árpád Ajtony, Gábor Bódy, Mihály Csákó, Gábor Dobos, Péter Donáth, Ágnes Háy, Zsuzsa Kőrösi, László Najmányi, Márk Novák, György Pór. Miklós Erdély contributes to the exhibition with his work "God is small". His piece gets hanged below the ceiling of the chapel and is left there until it is finally closed.