Artpool40 –
Active Archives
and Art Networks
International Conference of the
Artpool Art Research Center
February 20–21, 2020 Museum of Fine Arts, Schickedanz Hall, Budapest
Agustina Andreoletti | Zdenka Badovinac | David Crowley | Katalin Cseh-Varga | Mela Dávila-Freire | Lina Džuverović | Meghan Forbes | Daniel Grúň | Sarah Haylett | John Held | Roddy Hunter – Judit Bodor | Jasna Jakšić – Tihana Puc | Klara Kemp-Welch | Kaja Kraner | Emese Kürti | Karolina Majewska-Güde | Lívia Páldi | Henar Rivière | Sven Spieker | Kristine Stiles | Katalin Timár | Tomasz Załuski | Elisabeth Zimmermann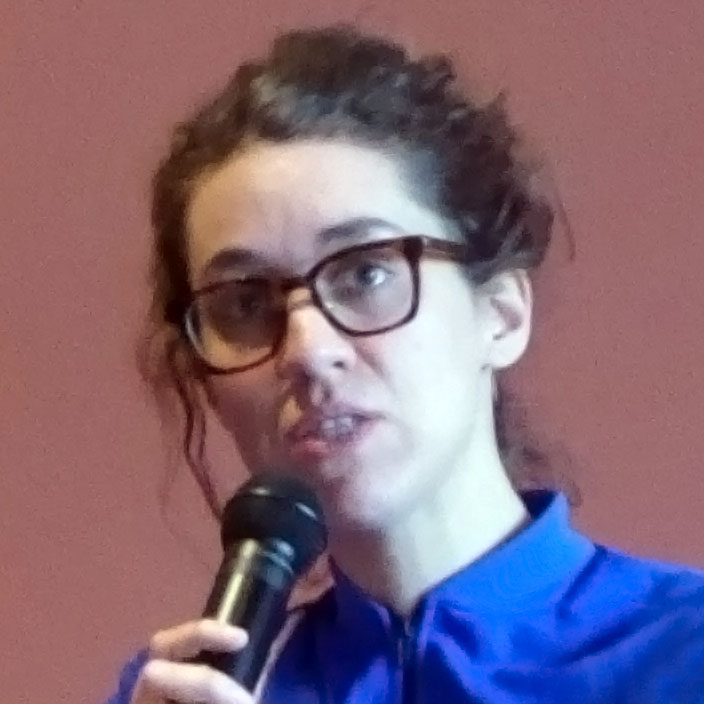 Agustina Andreoletti is an Argentinian cultural worker based in Cologne, Germany. Working within the realms of research, writing, discussion, publishing, and exhibition-making, she reflects on the unstable overlaps between material, discursive, social, and political practices. Andreoletti completed her postgraduate degree at the Academy of Media Arts Cologne, where she currently serves as a researcher. She is the director of the non-profit project space Gemeinde Köln. Since 2019, Andreoletti is working on her Ph.D. titled Distributed Biennialism: Alternative Biennial Models in Latin America for New Institutional Ecologies at the University of Cologne.
Abstract and video recording of the lecture: Shadow Libraries: Distributed Models for the Creation and Circulation of Digital Archives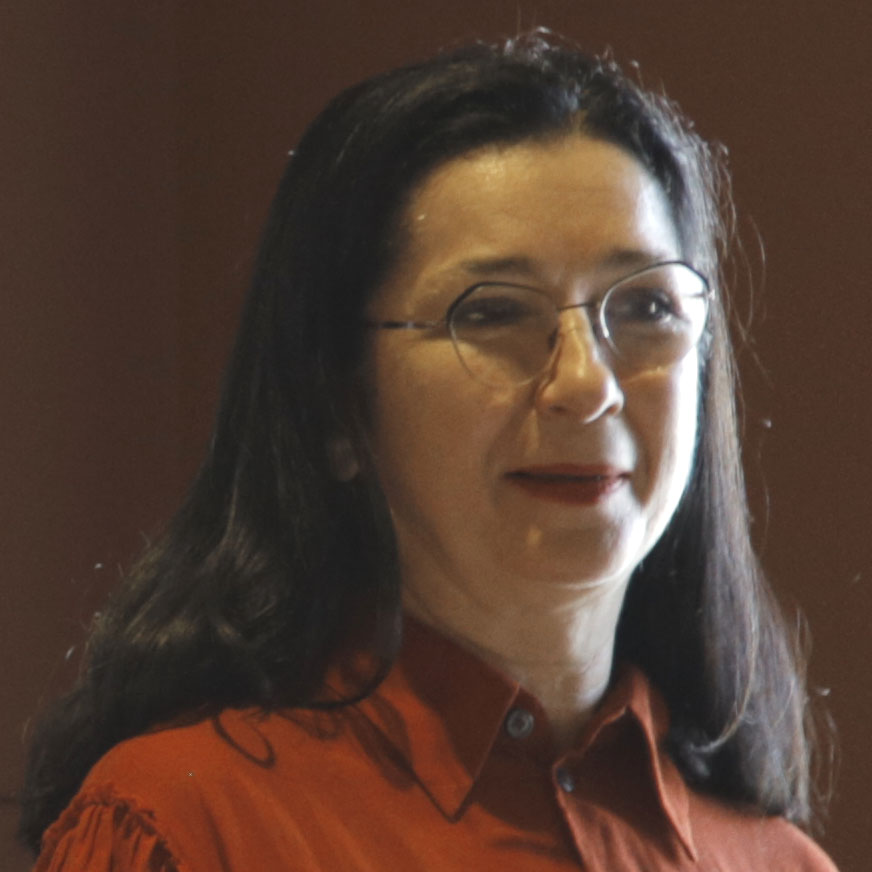 Zdenka Badovinac is a curator and writer, who has served as the director of the Moderna galerija in Ljubljana since 1993, comprised of two locations since 2011: the Museum of Modern Art and the Museum of Contemporary Art Metelkova. In her work, Badovinac highlights the difficult processes of redefining history alongside different avant-garde traditions within contemporary art. Badovinac's first exhibition to address these issues was "Body and the East – From the 1960s to the Present" (1998). She also initiated the first East European art collection, Arteast 2000+. Her most important recent projects include "NSK from Kapital to Capital: Neue Slowenische Kunst – The Event of the Final Decade of Yugoslavia," (Moderna galerija, Ljubljana, 2015; traveled to Van Abbe Museum, Eindhoven in 2016; Garage Museum of Contemporary Art, Moscow in 2016; and the Museo Reina Sofía, Madrid in 2017); NSK State Pavilion, 57th Venice Biennale (2017), co-curated with Charles Esche; "The Heritage of 1989: Case Study – The Second Yugoslav Documents Exhibition," (Moderna galerija, Ljubljana, 2017), co-curated with Bojana Piškur; "Sites of Sustainability: Pavilions, Manifestos, and Crypts" in the context of "Hello World: Revising a Collection," (Hamburger Bahnhof – Museum für Gegenwart – Berlin); "Heavenly Beings: Neither Human nor Animal," (Museum of Contemporary Art Metelkova, Ljubljana, 2018) co-curated with Bojana Piškur. Her most recent book is Comradeship: Curating, Art, and Politics in Post-Socialist Europe (New York: Independent Curators International [ICI], 2019).
Abstract and video recording of the lecture: Self-Historicization – Artists' Archives in Eastern Europe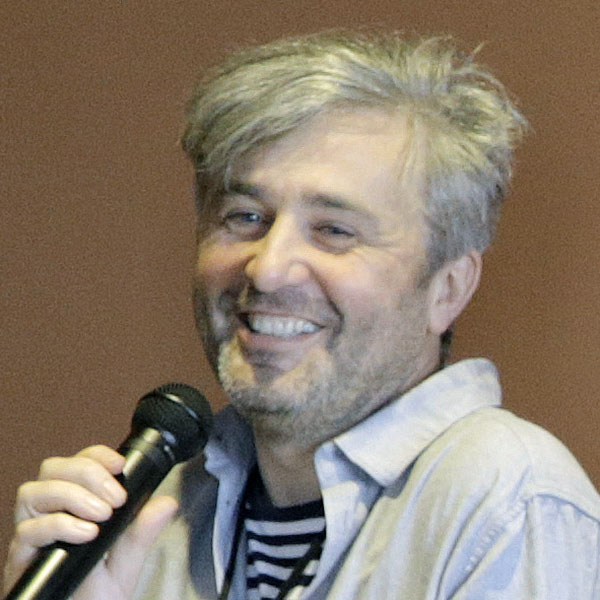 David Crowley teaches at the National College of Art and Design (NCAD) in Dublin. His books include Warsaw (2003) and three volumes co-edited with Susan Reid: Socialism and Style: Material Culture in Post-war Eastern Europe (2000); Socialist Spaces: Sites of Everyday Life in the Eastern Bloc (2003); and Pleasures in Socialism: Leisure and Luxury in the Eastern Bloc (2010). Crowley also curates exhibitions including "Cold War Modern" at the Victoria and Albert Museum in 2008–2009 (with Jane Pavitt); "Sounding the Body Electric: Experiments in Art and Music in Eastern Europe" (Muzeum Sztuki, Łódź, 2012 and Calvert 22, London, 2013); and "Notes from Underground: Art and Alternative Music in Eastern Europe 1968–1994" (Muzeum Sztuki, Łódź, 2018 and Akademie der Künste, Berlin, 2018), both with Daniel Muzyczuk. His edited volume Ultra Sounds: The Sonic Art of Polish Radio Experimental Studio was published by Kehrer in 2019.
Abstract and video recording of the lecture: Archiving the Infra-Ordinary in Late Socialism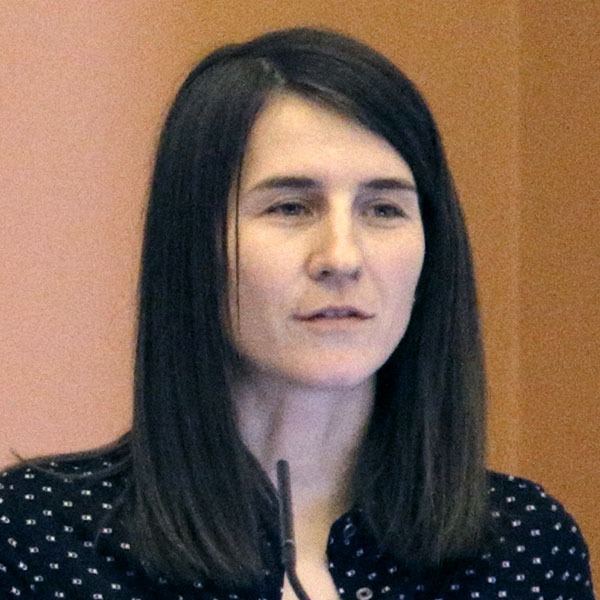 Katalin Cseh-Varga currently works as a Hertha Firnberg Fellow at the Academy of Fine Arts in Vienna and holds a lecturer position at the Department of Theatre, Film, and Media Studies at the University of Vienna. She is about to finish a book entitled The Hungarian Avant-Garde in Late Socialism: Art of the Second Public Sphere (I.B. Tauris, forthcoming). Her research focuses on the theory of public spheres in the former Eastern Bloc, the intellectual history of really existing socialism, archival theory, creative practices of Hungarian samizdat, and performative and medial spaces of the Hungarian experimental art scene from the late 1960s to the early 1990s. Katalin's publications include "The Troubled Public Sphere: Understanding the Art Scene in Socialist Hungary" in New Narratives of Russian and East European Art: Between Traditions and Revolutions (Routledge, 2020); Performance Art in the Second Public Sphere: Event-based Art in Late Socialist Europe (co-edited with Ádám Czirák, 2018), and "Documentary Traces of Hungarian Event-Based Art" in Promote, Tolerate, Ban: Art and Culture in Cold War Hungary (2018).
Abstract and video recording of the lecture: The Art of (Self-)Reflection: An Intellectual Journey across György Galántai's Mind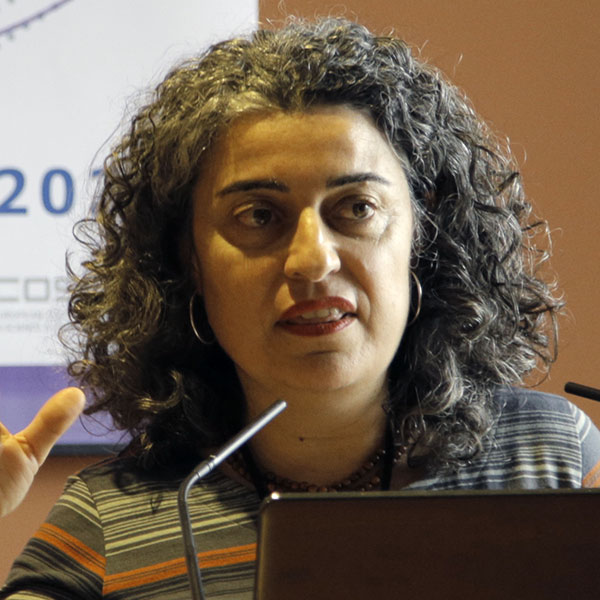 Mela Dávila Freire combines in her professional development the performance of institutional responsibilities with researching the (conceptual and physical) intersection between contemporary art and archives, as well as the genre of artist's publications. As an independent consultant and researcher, she has collaborated, among others, with the documenta Archive (Kassel), Museo Reina Sofía (Madrid), Lafuente Archive (Santander), Deutsches Historisches Museum (Berlin) and Universidad de las Artes (Guayaquil, Ecuador). She has also curated activities and exhibitions; her most recent show, "No Order, No Neatness: Books and Magazines from the 1980s" will be on view at MUSAC (León, Spain) until June 2020. She has had several different positions in contemporary art museums, among others, at the Museu d'Art Contemporani de Barcelona (MACBA) she was the first director of the Study Center, and more recently she was director of public activities at the Museo Reina Sofía. Mela Dávila Freire holds a degree in Anglo-Germanic Philology and a postgraduate diploma in Publishing. Since 2012, she lives in Hamburg.
Abstract and video recording of the lecture: "Constructive Contact between Us": Other Books and So by Ulises Carrión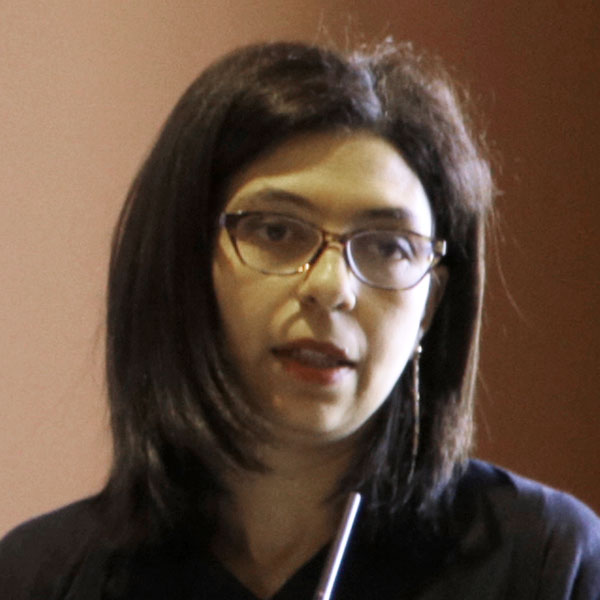 Lina Džuverović is a curator and Lecturer in Arts Policy and Management at Birkbeck College, University of London. Her research focuses on ways in which the sphere of contemporary art can become a site of solidarity and community-building. Previously Lina Džuverović taught at the University of Reading; at IZK – Institute for Contemporary Art, and University of Technology (TU), both in Graz; was artistic director of Calvert 22 Foundation in London; founding director of the London-based agency Electra; and has held curatorial roles at ICA and the Lux Centre, London; and at Momentum Biennial, Norway. She was the 2006 Decibel Mid-Career Curatorial Fellow of the Arts Council England. Selected curated and co-curated projects include "Monuments Should Not Be Trusted" (Nottingham Contemporary, 2016), "Sanja Iveković – Unknown Heroine" (South London Gallery and Calvert 22 Foundation, 2012–2013), "IRWIN – Time for a New State" (Calvert 22, 2012), "27 Senses" (Chisenhale Gallery, London, 2010; Kunstmuseet KUBE, Alesund, Norway, 2009), "Favoured Nations" – Momentum, 5th Nordic Biennial of Contemporary Art (Moss, Norway, 2009), "Perfect Partner" by Kim Gordon, Tony Oursler and Phil Morrison (Barbican Centre, London and across Europe, 2005) and "Her Noise" (South London Gallery, 2005).
Abstract and video recording of the lecture: Collaborative Actions, Continued Omissions – A Feminist Revisiting of Yugoslav Collectives in the 1970s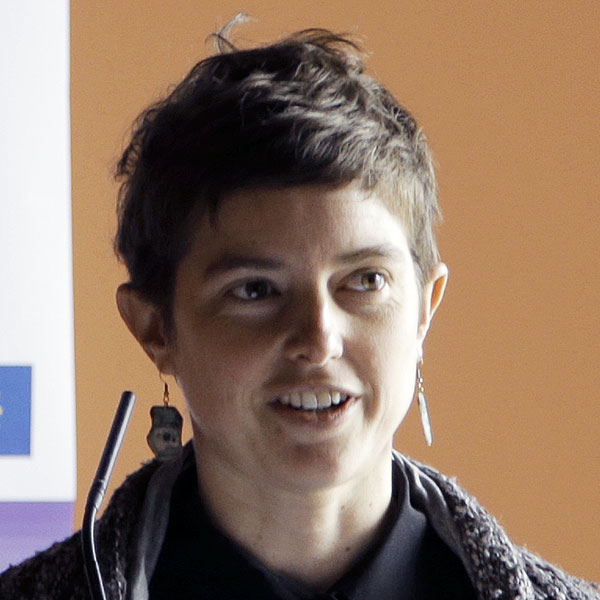 Meghan Forbes is a postdoctoral fellow in the Leonard A. Lauder Research Center for Modern Art at the Metropolitan Museum of Art in New York, where she is completing a book manuscript that documents the adaptation of new print technologies by the Czech interwar avant-garde in their book and magazine publications. Forbes has received numerous fellowships in support of her research, including a Fulbright Award to Berlin, Germany (2014–2015). She is the editor of International Perspectives on Publishing Platforms: Image, Object, Text (Routledge, 2019) and co-curator of BAUHAUS ↔ VKhUTEMAS: Intersecting Parallels (Museum of Modern Art Library, 2018). Forbes is also the founder and co-editor of harlequin creature, a not-for-profit arts and literary imprint of handmade books and magazines since 2011. She holds a Ph.D. in Slavic Languages and Literatures from the University of Michigan, Ann Arbor.
Abstract and video recording of the lecture: The Art Magazine as Archive: Underground Print Culture in 1980s East Germany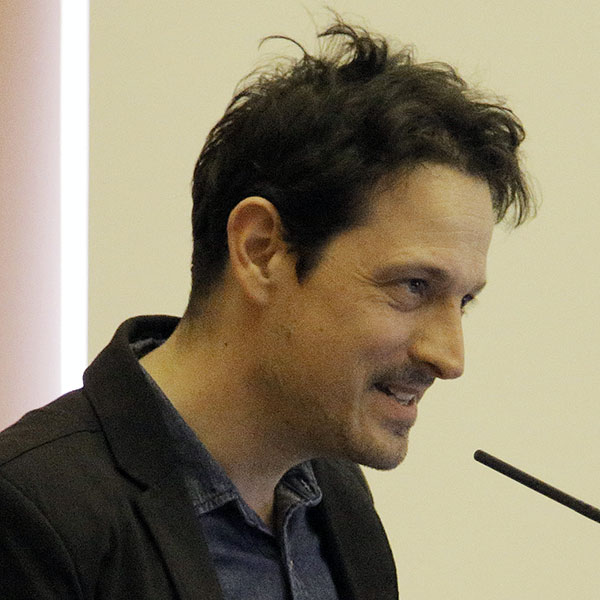 Daniel Grúň is an art historian, curator, and writer. He studied art history at Trnava University (Slovakia). In 2009, he completed his Ph.D. thesis on art criticism of the 1960s in Czechoslovakia. He co-curated the first international retrospective "Július Koller: One Man Anti Show" and has been writing on artist's archives, self-historicization, and legacy of neo-avant-gardes. Currently, he teaches at the Academy of Fine Arts and Design in Bratislava, and conducts research at the Institute of Art History, Slovak Academy of Sciences. He is in charge of the Július Koller Society, lives and works in Bratislava.
Abstract and video recording of the lecture: Discrepancy between History and Self-Historicization: Stano Filko in the 1970s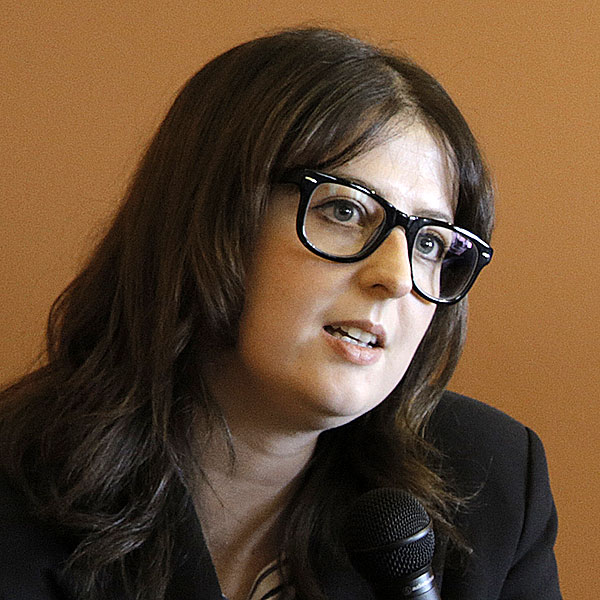 Sarah Haylett is a professional archivist. She joined Tate in June 2018 having previously worked at Zaha Hadid Architects, The Photographers' Gallery and for a private collector. As part of the Reshaping the Collectible: When Artworks Live in the Museum project team, her research interests are rooted in the relationship between archival and curatorial theory and how, beyond a culture of compliance, Tate's record-keeping can be more intuitive to research and collecting practices. She is very interested in sites of archival creation and intention, and how these are represented in artistic practice and the contemporary art museum.
Abstract and video recording of the lecture: Beyond an Archival Impulse: the artist-as-archivist at Tate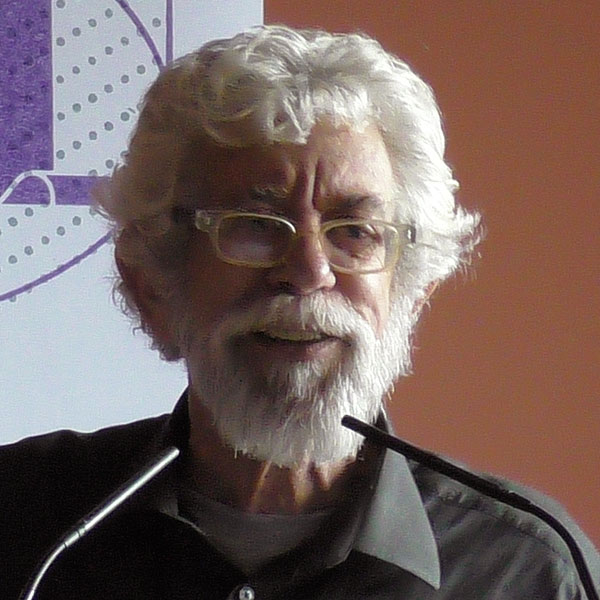 John Held, Jr. is an artist and writer based in San Francisco, who has authored Mail Art: An Annotated Bibliography (1991), Rubber Stamp Art (1999), Small Scale Subversion: Mail Art and Artistamps (2015) and most recently Archiving Advanced Art (2020). He has contributed to Dictionary of Art (Grove, 2000) and At a Distance: Precursors to Art and Activism on the Internet (MIT, 2005); lectured at the V&A Museum (London, 1991) and the Museum of Com munications (Berlin, 2004); organized exhibitions at the National Palace of Fine Arts (Havana, 1995) and the State Museum of V. V. Mayakovsky (Moscow, 2003). Portions of his Mail Art collection have been placed at the Getty Research Institute (Los Angeles, CA) and the Museum of Modern Art (New York). His personal papers are in the Archives of American Art, Smithsonian Institution (Washington, DC). In 2019, he loaned over eighty works to the San Francisco Museum of Modern Art exhibition "snap+share: transmitting photographs from mail art to social networks."
Abstract and video recording of the lecture: Harboring Hidden Histories: Mail Art's Reception in United States Institutional Archives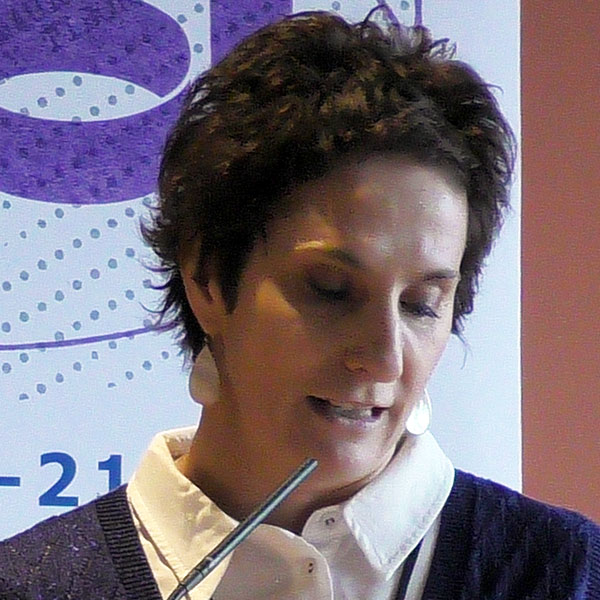 Beáta Hock – chair of Session 3 – is a Senior Researcher at the Leibniz Institute for the History and Culture of Eastern Europe (GWZO) in Leipzig. She completed her doctorate in Comparative Gender Studies at the Central European University, Budapest in 2009. Her areas of research and teaching include East-Central European art history, feminist cultural theory, and the cultural dimensions of the global Cold War. Her current research explores foreign cultural sponsorship in Eastern Europe after the political changes of 1989. Besides scholarly articles published in international journals, Beáta is the author of the monograph Gendered Creative Options and Social Voices (Stuttgart, 2013). She recently co-edited A Reader in East-Central European Modernism 1918–1956 (with Klara Kemp-Welch and Jonathan Owen) and the volume Globalizing East European Art Histories (with Anu Allas). She also occasionally works as an independent curator; her latest exhibition Left Performance Histories was on view in Berlin's nGbK in 2017.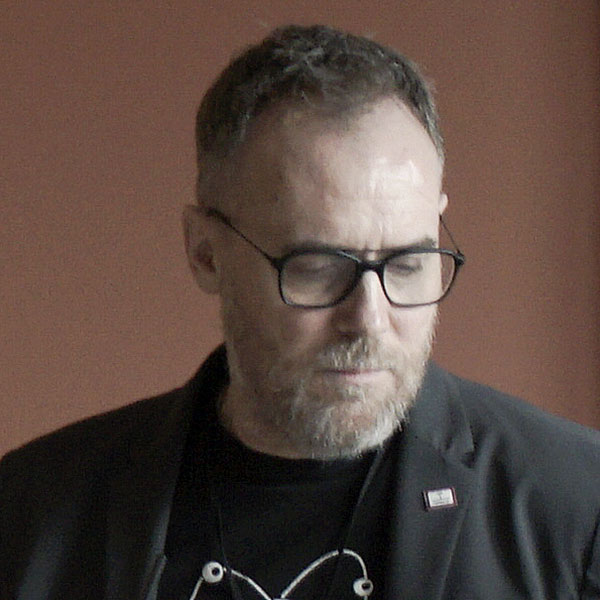 Roddy Hunter is an artist, curator, educator, and writer. Following formative performance art interventions in urban spaces in Glasgow in the early 1990s, performances and exhibitions of his work have since taken place across Europe, North America and Asia. In the mid-nineties, he was a member of Hull Time Based Arts and developed an intertwined curatorial practice including projects in a range of art spaces, galleries, and museums. He gained an MA Contemporary Arts from Nottingham Trent University in 1998 and his Ph.D. from Duncan of Jordanstone College of Art and Design, University of Dundee in 2019. His most recent work engages with art, curating, networks and performance after the internet, such as through his curatorial project, "The Next Art-of-Peace Biennale" (www.peacebiennale.info). He has held a number of academic roles in English universities and is presently Director of Teaching and Learning, School of Art, Design and Architecture, University of Huddersfield.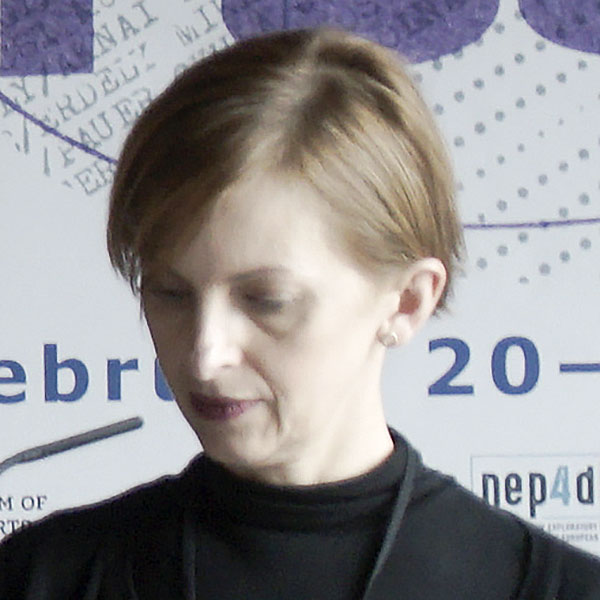 Judit Bodor is a curator and researcher. She holds a BA in Art History (ELTE, Budapest, 2002), MA in Arts Management (Dartington College of Arts, 2005) and a Ph.D. in Curating (Aberystwyth University, Wales, 2017). She has taught in higher education institutions in the UK since 2006 and is currently Lecturer in Curatorial Practice at The Glasgow School of Art. She also held positions in artist-led art organizations such as Artpool (Budapest), East Street Arts (Leeds) and currently at WAVEparticle (Glasgow). Her areas of research are artists' archives, histories and practices of the neo-avant-garde, and performative modes of curating. Her recent projects include "Contexts, Festival of Ephemeral Art" (Sokołowsko, 2019), "Left Performance Histories" (Berlin, 2018) and "Silent Explosion: Ivor Davies and Destruction in Art" (Cardiff, 2015–2016). She co-founded the UK-based small press Gordian Projects in 2014. Her writings have been published by Palgrave Macmillan, Taylor & Francis, Occasional Papers and Brill's Studies in Art & Materiality.
Abstract and video recording of the lecture: artpool.hu: a user's guide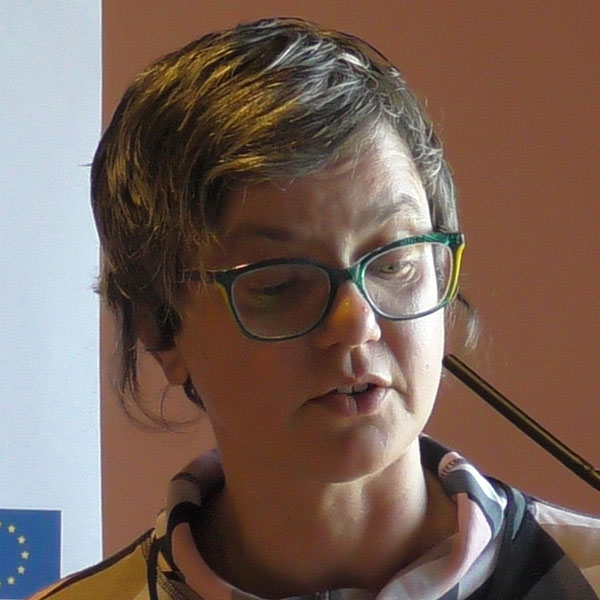 Jasna Jakšić is a curator and art critic based in Zagreb. She graduated in Art History, Italian Language and Literature, and Librarianship from the Faculty of Humanities and Social Sciences, University of Zagreb. She has been working in the Museum of Contemporary art Zagreb (MSU) since 2004, where she manages the Library, Documentation and Information Department. She curated numerous exhibitions and coordinated international collaboration projects such as "Digitizing Ideas" (2010–2012) (www.digitizing-ideas.org) and "Performing the Museum" (2014–2016). In her curatorial work, she focuses on the presentation, accessibility, and mediation of artist's books, magazines, visual poetry, archival documents, and the border lines between the artwork and artistic documentation. Since 2007, she has been working on the digitization of MSU publications and archival collections. She has recently curated or co-curated the following exhibitions: "Your Presence is Requested," (MMW, Wroclaw, 2015); "Paolo Scheggi: Opla- Stick 1969 – 2019," (Museum of Contemporary Art, Zagreb, 2019); "Damir Očko: Human Scale," (Museum of Contemporary Art, Zagreb, 2019); "Vlado Martek: Being a Piece of Paper Next to a Museum," (Museum of Contemporary Art, Zagreb, 2019).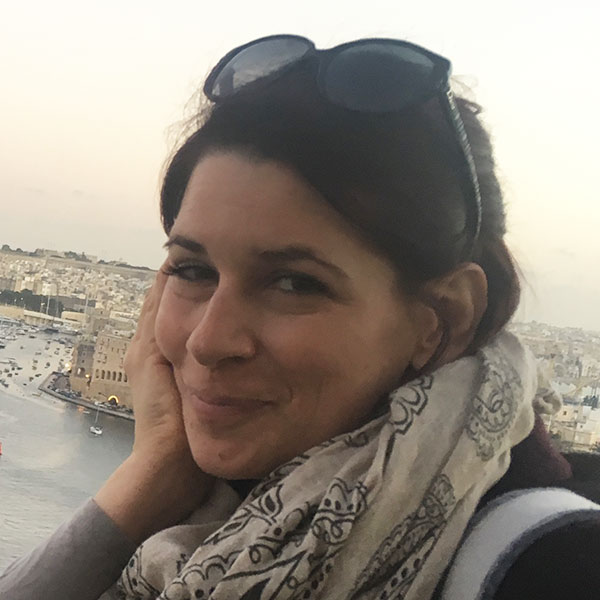 Tihana Puc graduated with a degree in Art History and Ethnology from the Faculty of Humanities and Social Sciences, University of Zagreb, Croatia. She holds a Ph.D. in Management and Development of Cultural Heritage from the IMT – Institute for Advanced Studies Lucca, Italy. She worked as a research assistant at the Department of Art History, Faculty of Humanities and Social Sciences, University of Rijeka, as a curator at the Educational Department of the Museum of Contemporary Art in Zagreb, and she is currently employed as a senior expert advisor at the Ministry of Culture of the Republic of Croatia. She was awarded several scholarships for studies in Croatia and abroad (the University of Zagreb Scholarship, the Italian Government Scholarship for doctoral studies), as well as for study visits and research periods abroad (Université de Haute Bretagne-Rennes 2, Musée national d'art moderne, Centre Pompidou, Paris). She regularly participates in museum, exhibition and research projects.
Abstract and video recording of the lecture: Artists' Networks in the Context of Institutional and Personal Archives – Museum of Contemporary Art, Zagreb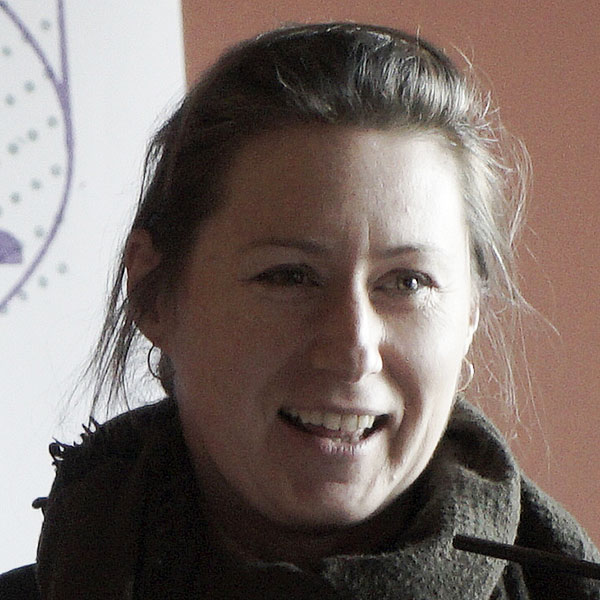 Klara Kemp-Welch is Senior Lecturer in 20th-Century Modernism at the Courtauld Institute of Art in London, where she teaches undergraduate and postgraduate courses on the cultural Cold War, countercultures and experimental art. She is the author of Antipolitics in Central European Art 1956–1989 (London: I.B. Tauris, 2014), Networking the Bloc: Experimental Art in Eastern Europe 1968–1981 (Cambridge Massachusetts and London, England: MIT Press, 2018), co-editor of a special issue of the journal ArtMargins on "Artists Networks in Eastern Europe and Latin America," ArtMargins 2, nos. 2–3 (June–October 2012) and of the open-access online publication A Reader in East-Central-European Modernism 1918–1956 (London: Courtauld Books Online, 2019), see at courtauld.ac.uk
Abstract of the lecture: Networking the Bloc: Critical Reflections on Art Historical Method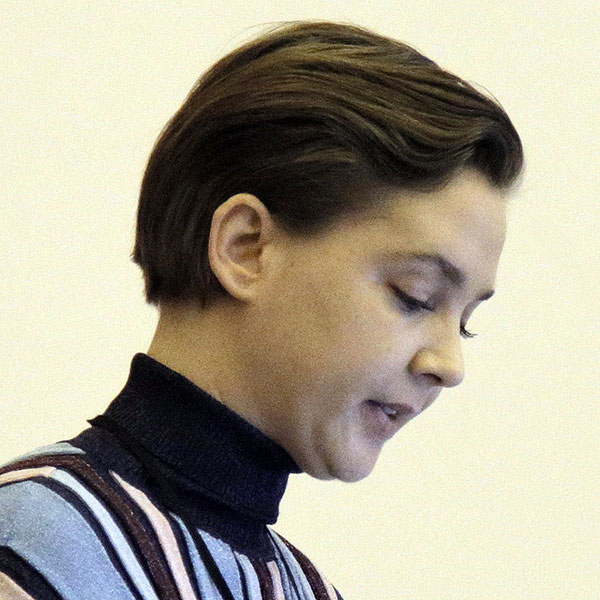 Kaja Kraner holds a Ph.D. in Humanist Sciences (AMEU-ISH, Ljubljana, 2019). In the past, she was active as an art critic and theoretician, associate of the Pekarna Magdalenske mreže, and independent cultural space in Maribor, and also as producer and curator of contemporary art. Currently, she is a member of the editorial board of ŠUM – Journal for Contemporary Art Criticism and Theory and works as an independent researcher and writer in the field of contemporary arts. Her research interests are narratives of contemporary art, cultural policy, paradigms of aesthetical education from modernity onwards and relation of art (theory) and epistemology. She is based in Ljubljana.
Abstract and video recording of the lecture: Anti-Archive and Memory Politics in the Work of Walid Raad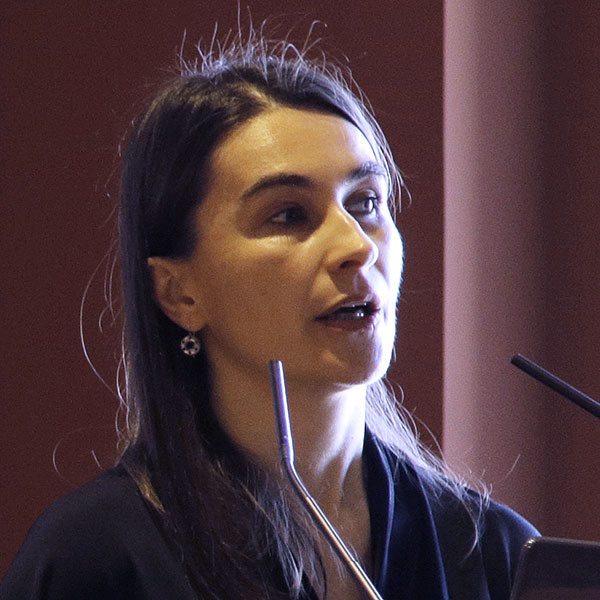 Emese Kürti is an art historian, researcher, and art critic, affiliated with Artpool Art Research Center – Museum of Fine Arts in Budapest. She worked in the Ludwig Museum – Museum of Contemporary Art (2009–2015), later she was the founder and head of the private research institution acb Reasearch Lab (2015–2018), and a visiting professor at CEU (2019). In 2013 she received the best art critic prize of the Hungarian Section of AICA. She holds a Ph.D. in Film, Media and Contemporary Culture from Eötvös Loránd University, Budapest. Her dissertation, published in 2018, grounds a new narrative for Hungarian actionism based on a musical genealogy. In the last few years, she has been focusing on the transregional artistic collaborations between Hungary and Yugoslavia, and the self-historicization and institutional ambitions of the neo-avant-garde.
Abstract and video recording of the lecture: Artpool in Motion: The Archive's Path from the Underground to the Museum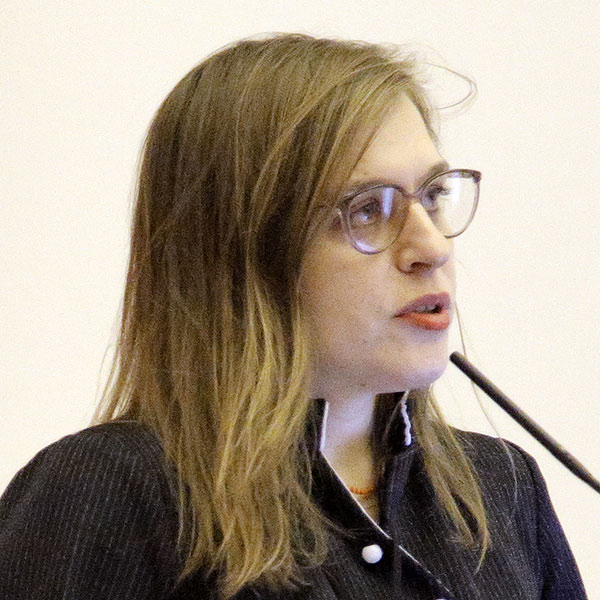 Karolina Majewska-Güde is a researcher, art critic, and curator. She works as an Assistant Professor at the Institute of History and Theory of Art at Katholische Privat-Universität Linz. She is the Head of Archive of ARTUM Foundation, ewa partum museum. Her research focuses on the Central and East European neo-avant-gardes, feminist art history, contemporary issues of circulation, translation, and production of knowledge through art-based research. In 2019, in collaboration with Berenika Partum, she curated an exhibition: "ewa partum. my gallery is an idea. galeria adres archive" at the Galeria Studio in Warsaw. In 2015, she co-curated with Dorota Walentynowicz an exhibition and lecture series at Poznań's pf gallery "Techniques of Release," presenting photographic and video works by Tomislav Gotovac, Ewa Partum, Dóra Maurer, Annegret Soltau, Suzy Lake, among others in a dialog with recent works by Ann Collier, Verena Dengler, Jakob Lena Knebl, Salvatore Viviano, Mathilde ter Heijne, and Marina Faust. Majewska-Güde is a member of the curatorial collective pisze/mówi/robi devoted to curating talks, exhibitions, and designing and conducting workshops focused on artistic knowledge production and translations of artistic archives. karolinamajewska.wordpress.com, piszemowirobi.tumblr.com
Abstract and video recording of the lecture: Life and After-life of the Archive: Ewa Partum's and Valie Export's Archives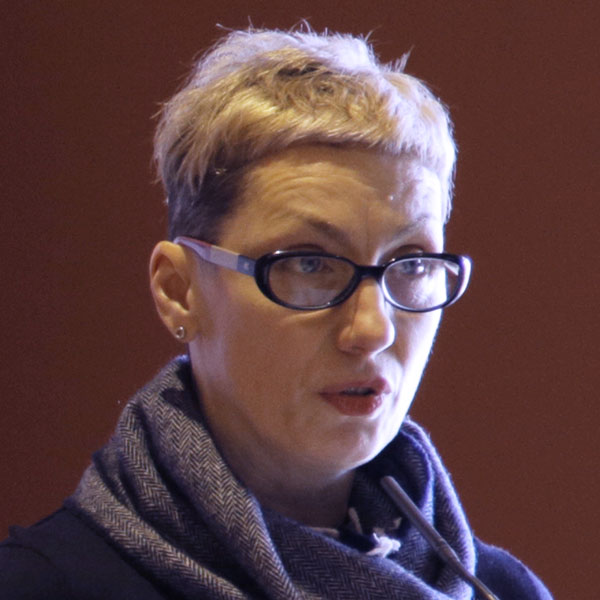 Lívia Páldi is the Curator of Visual Arts at the Project Arts Centre in Dublin. Previously she was director of BAC – Baltic Art Center, Visby between 2012 and 2015 and chief curator of the Műcsarnok (Kunsthalle) Budapest between 2005 and 2011. She has organized talks, discussions, workshops and numerous exhibitions, and edited several books and exhibition catalogs. Páldi was one of the curatorial agents of dOCUMENTA (13). During 2016 she was a member of the OFF-Biennale Budapest curatorial board. She lives and works in Dublin.
Abstract and video recording of the lecture: Active Archive – Slow Institution (2017–2020)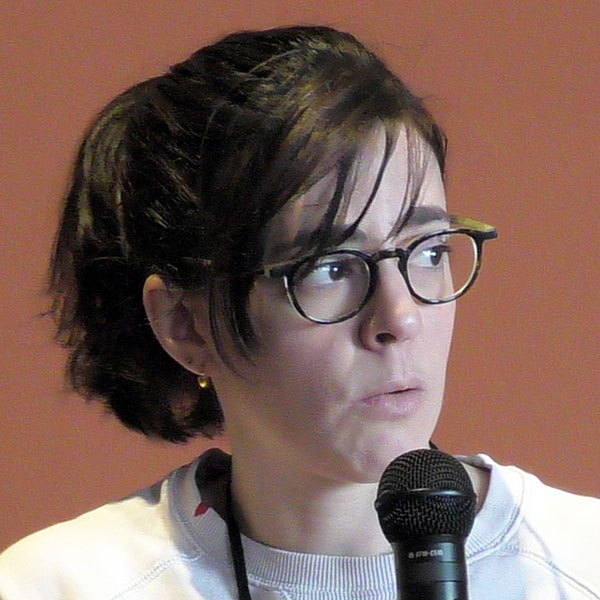 Henar Rivière is Research and Project Manager at Archivo Lafuente, Santander (Spain). She holds a Ph.D. in Art History and researches Fluxus, new artistic practices, and hybrid media developed from the end of the 1950s onwards, which were pioneering performance, conceptual and sound art in a broad sense. She has been awarded postdoctoral and postgraduate scholarships and contracts at the Getty Research Institute (Los Angeles, USA), the Universidad de Castilla-La Mancha (Spain), and the Freie Universität Berlin (DAAD), among others. She has curated exhibitions such as "FLUXUS ABC" at Galerie Krinzinger (Vienna, 2019–2020) and "TLALAATALA: José Luis Castillejo and Modern Writing" (MUSAC, León & CAAC, Sevilla, Spain, 2018) and was co-curator of "'The lunatics are on the loose…' EUROPEAN FLUXUS FESTIVALS 1962–1977" (Akademie der Künste, Berlin; Nikolaj Kunsthal, Copenhagen; MOCAK, Krakow; Contemporary Art Centre, Vilnius; Staatsgalerie Stuttgart; National Gallery, Prague).
Abstract and video recording of the lecture: Fluxus and the Archive as Agent Provocateur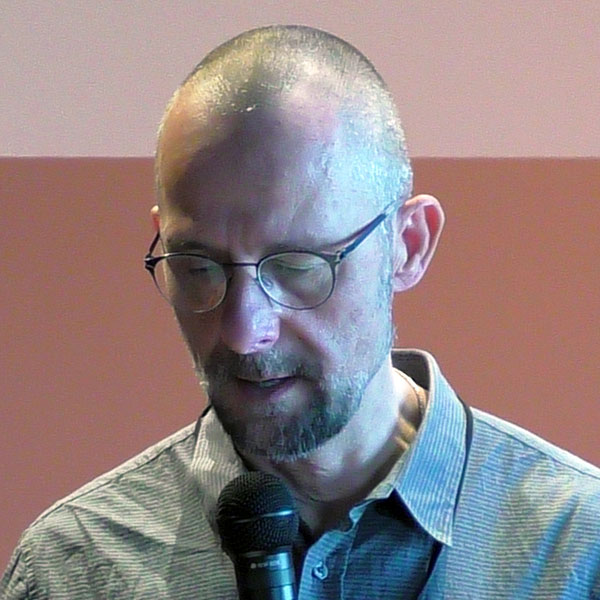 Sven Spieker teaches in the Comparative Literature Program at the University of California, Santa Barbara. He specializes in modern and contemporary art and culture, with an emphasis on Russia and Eastern Europe, and a special interest in issues related to documentary and knowledge production. Spieker has lectured and published on topics ranging from the historical avant-garde (Malevich, Rodchenko, Dziga Vertov) to late twentieth-century art practice, from Wolfgang Kippenberger to subREAL. His books and articles have appeared in German, Korean, Russian, Swedish, Polish, and English. Spieker's latest book publication is an edited volume devoted to the relationship between art and destruction (MIT Press/Whitechapel Gallery, 2017). The monograph The Big Archive focused on the archive as a crucible of European modernism (MIT Press, 2008; Korean translation, 2014). Spieker is the founding editor of ARTMargins Print and ARTMargins Online. Current projects include a Critical Anthology of Conceptual Art in Eastern Europe and a study of education-based art in the 1960s.
Abstract and video recording of the lecture: Self-Documentation as Artistic Practice in Eastern Europe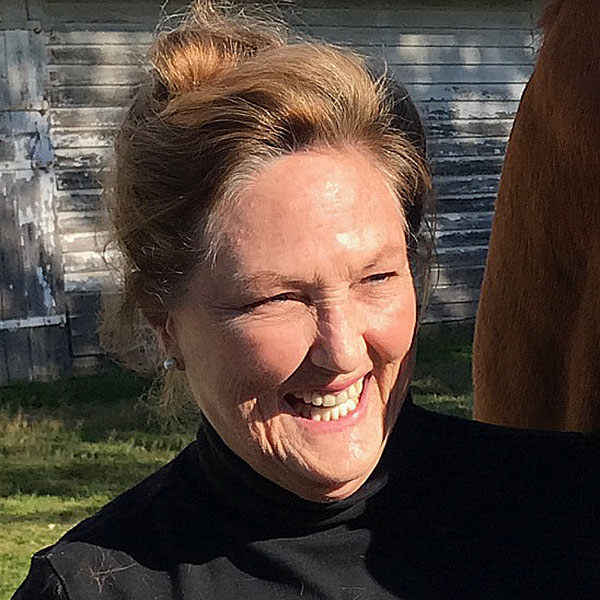 Kristine Stiles (Ph.D. 1987, University of California at Berkeley) is France Family Distinguished Professor of Art, Art History and Visual Studies at Duke University. She holds an Honorary Doctorate of the Arts from Dartington College of Arts and the University of Plymouth in England (2005). She is an art historian specializing in contemporary art (especially performance and conceptual art), artists' writings, interdisciplinary experimental art, and has taught "Trauma in Art, Literature, and Film" for twenty-five years. She co-authored with Peter Selz, Theories & Documents of Contemporary Art (1996, 2012). Other books include concerning Consequences: Studies in Art, Destruction, and Trauma (2016); and Correspondence Course: An Epistolary History of Carolee Schneemann and Her Circle (2010). Stiles is the author of over a hundred published essays, and she wrote "Uncorrupted Joy: International Art Actions", a monograph-length catalog essay for Out of Actions: Between Performance and the Object 1949–1979 (LAMoCA, 1998). She authored the catalog Raphael Montañez Ortiz: Years of the Warrior, Years of the Psyche, 1968–1988 (1988). With Kathy O'Dell, she is working on World Art 1933 to the Present: Enduring and Emerging Themes (forthcoming, 2022). Stiles curated "States of Mind: Dan & Lia Perjovschi" (2007); "Jean Toche: Impressions from The Rogue Bush Imperial Presidency" (2009); and "Rauschenberg: Collecting & Connecting (2014–2015)": rauschenbergfoundation.org She is an equestrian.
Abstract and video recording of the lecture: Collecting the Future: Kristine Stiles' Archive at the David M. Rubenstein Rare Book and Manuscript Library, Duke University, Methods, Theories, Self-and-Other Historicization, and a Special Focus on East European Artists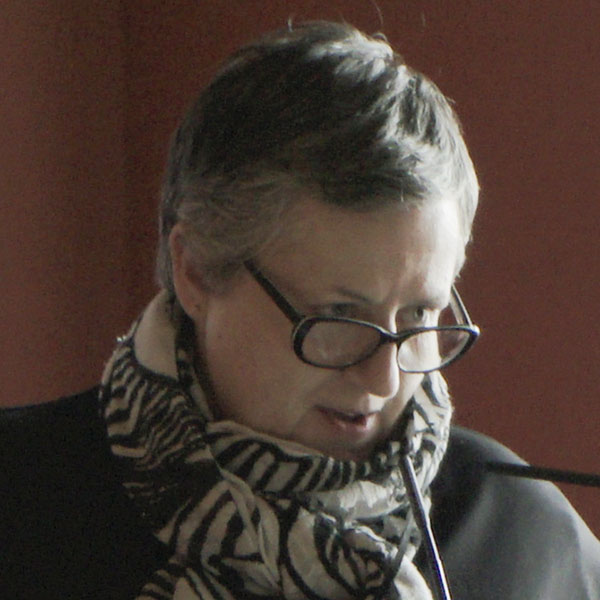 Katalin Timár works as a curator in the Ludwig Museum – Museum of Contemporary Art in Budapest where her more recent projects include "Ludwig Goes Pop + The East Side Story" (2015), "Economize!" (2017) and most lately "Tamás Király: Out of the Box" (2019). She was the curator of the Hungarian Pavilion at the 52nd Venice Biennale in 2007 – with the participation of Andreas Fogarasi, which received the Golden Lion Award for Best National Pavilion. She holds a Ph.D. in Linguistics and teaches art history and theory at the Department of Aesthetics at Pázmány Péter Catholic University. She has been a Member of the Board of IKT (International Association of Curators of Contemporary Art) since 2015.
Abstract and video recording of the lecture: Theorizing Mail Art: Frameworks and Approaches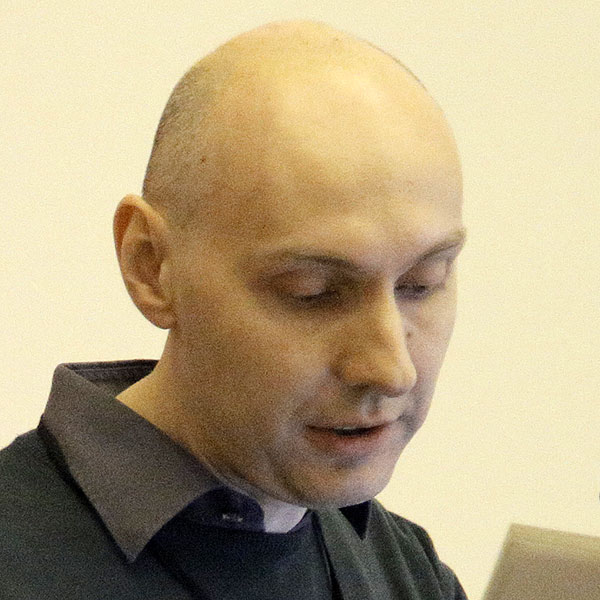 Tomasz Załuski is an art historian and philosopher, assistant professor at the Department of Media and Audiovisual Culture at the University of Łódź and at the Department of Art History and Art Theory at the Wladyslaw Strzeminski Academy of Fine Arts in Łódź, Poland. His research interests include modern and contemporary art; social, political and economic contexts of artistic culture; artistic activism and self-organization; documentation and artistic archives. He is the author of the book: Modernizm artystyczny i powtórzenie. Próba reinter pretacji [Artistic Modernism and Repetition: An Attempt at Reinterpretation] (2008); and the editor of the volumes: Sztuki w przestrzeni transmedialnej [Arts in Trans medial Space] (2010); Skuteczność sztuki [The Effectiveness of Art] (2014); Socrealizmy i modernizacje [Socialist Realisms and Modernisations] (with Aleksandra Sumorok, 2017); Wideo w sztukach wizualnych [The Video in the Visual Arts] (with Ryszard W. Kluszczyński, 2018); Galeria Wschodnia. Dokumenty 1984–2017 [Documents 1984–2017] (with Daniela Muzyczuk). He is also an editor of the journals: Art and Documentation and Hybris: The Online Philosophical Magazine.
Abstract and video recording of the lecture: The Alternative Official? KwieKulik's Studio of Activities, Documentation and Propagation as a State Financed Performative Archive under Real Socialism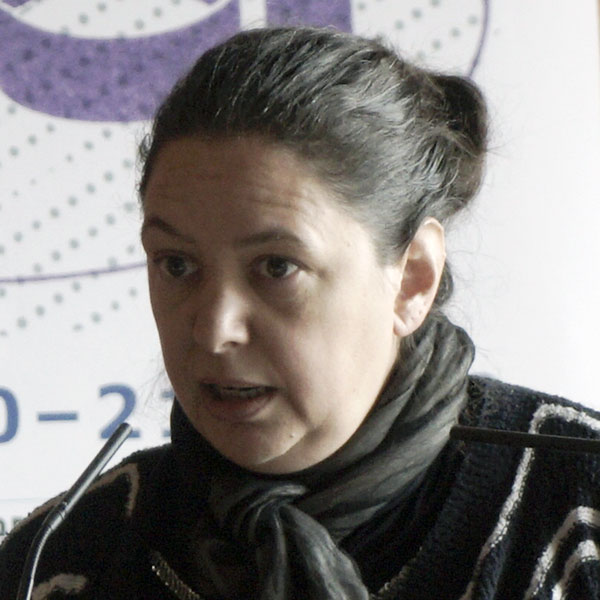 Elisabeth Zimmermann is a cultural manager living in Vienna. She studied at the International Centre for Culture and Management (ICCM) in Salzburg and has been involved in organizing, coordinating, and curating radio art projects, symposia, CDs, publications, and international telematic art projects. She has held various presentations and lectures on radio art projects at national and international festivals. Since 1998, she has been the pro du cer of the weekly radio art program Radiokunst – Kunstradio (kunstradio.at) on the cultural channel of ORF (Austrian national radio). In 1999, she founded werks – an art association dedicated to the realization of artistic projects in telecommunications media –, which published the book Re-Inventing Radio – Aspects of Radio as Art (eds. Heidi Grund mann, Elisabeth Zimmermann, et al, Frankfurt am Main: Revolver, 2008). She has been part of the international curatorial team for the Festival Radio Revolten in Halle (Saale) in 2016.
Abstract and video recording of the lecture: Ö1 Kunstradio and Its Never Finished Online Archive