Keep Art Flat! Mail Art and the Political 1970s, exhibition
Organizer(s): Lomholt, Niels – Lene Aagaard Denhart – Peter van der Meijden
Location: Kunsthal Charlottenborg, Copenhagen, Denmark

Date: 15 September–6 November, 2016
Number of participants: 95

Document(s): Catalog, Articles (from the catalog), Photos
Source(s) of the listed documents: Artpool, Lomholt, Charlottenborg
Available for research at Artpool: Catalog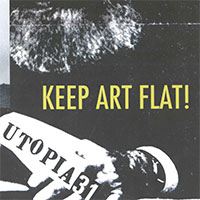 Move Your Archives (M.Y.A.), project
Organizer(s): Baroni, Vittore – Claudio Romeo
Location: Worldwide

Date: 2016
Number of participants:
Document(s): Newsletter Issue No. 0, No. 1, No. 2; Online Group, Photos, Envelope work
Source(s) of the listed documents: Artbagmag, Dellafiora, M.Y.A.
Available for research at Artpool:
Bibliography: Held, John, Jr.: Move Your Archives, in: sfaq.us
Comment: Our Mail Art Chro No Logy project is part of M.Y.A. 2016.