International Contact List of the Arts
Author(s)/Editor(s): Friedman, Ken
Publisher: Ken Friedman
Date: 1966–
Number of participants:
Document(s): Publications, Article
Source(s) of the listed documents: Owen Smith
Available for research at Artpool:
Bibliography: Smith, Owen: A Pilgrim's Process, in: uiowa.edu
"If (as Dick Higgins has stated) Fluxus was established in an attempt to share interesting new work, then it could be argued that this goal was first achieved through Friedman's developing network. First published in 1966 as the 'International Contact List of the Arts, ' this network would eventually expand to include well over 5000 names." Smith: op. cit.

"In 1972 [Friedman] published the International Contact List of the Arts, containing some 1400 names of artists and interested individuals. Revised many times, this list has included as many as 5000 names and addresses and was used along the [mail art] network to expand its audience and potential users. In the early to mid 1970s, most correspondence exhibitions drew from this list and complementary lists such as those of Image Bank and International Artists Cooperation. Friedman's list was used in the early formative stages by such magazines as File, Flash Art, and Art Diary...." Crane, Michael: The Origins of Correspondence Art, in: Crane, Michael – Mary Stofflet (eds.): Correspondence Art, San Francisco, Contemporary Arts Press, 1984, p. 90.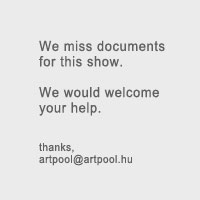 NY Correspondance School, article
Organizer(s): Wilson, William S.
Location: Art and Artists, p. 54
Date: April, 1966
Number of participants:
Document(s): Article
Source(s) of the listed documents: Ray Johnson Estate
Available for research at Artpool:
"The first published article to discuss the New York Correspondence School" rayjohnsonestate.com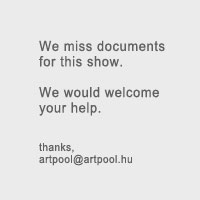 Poesía Concreta Internacional. International Concrete Poetry, exhibition
Organizer(s): Goeritz, Mathias
Location: Aristos University Gallery, UNAM (National Autonomous University of Mexico), Insurgentes Sur, Mexico City, Mexico
Date: March, 1966
Number of participants: 20 countries
Document(s): Catalog, Article
Source(s) of the listed documents: Academia.edu, Museo Experimental El ECO
Available for research at Artpool:
Bibliography: Josten, Jennifer: Mathias Goeritz and International Concrete Poetry, UNAM, Mexico, 2011, p. 25
"The exhibition catalogue reproduces the following remarks by Professor Max Bense, which first appeared in the preface to the anthology International Concrete Poetry, published in Stuttgart in 1965: "Concrete poetry has nothing to do with the word's grammatical or syntactical linear relations, either from a semantic or an aesthetic point of view." By contrast, he affirms: "Concrete poetry is based on the visual relations among its various elements and their deployment in flat, two-dimensional space."